An innovative bike project that began in Denmark is giving aged care residents with limited mobility a chance to once again feel the wind in their hair.
Cycling Without Age is a movement started by Ole Kassow to help elderly people get back on their bicycles. In five years the idea has taken off in Denmark and has participants in 28 countries around the world.
Cycling Without Age involves a volunteer pedalling a trishaw with passengers out front, overcoming previous barriers for people with restricted mobility to get out and see their local community.
Fairway Hostel in the south east Melbourne suburb of Sandringham has recently begun trialling the program, enabling residents to enjoy local beaches and cafes and build new relationships.
Hostel co-ordinator Tonianne Hawthorne said the bikes are a great idea and they have already ordered a second one.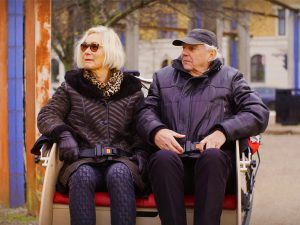 "They give freedom; they are a slow ride that involves storytelling and getting out and about," Ms Hawthorne said.
"It is a perfect way to meet new people by taking a scenic ride to a cafe in Black Rock or along the vista of the bay, it is wonderful."
When the program launched in Australia last December, IRT Foundation threw its support behind the movement and saw opportunities for further community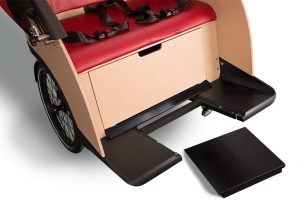 involvement by engaging the local Men's Shed to participate in bike maintenance.
The bikes cost approximately $10,000 each and come in two different models, with new prototypes in development.
Cycling Without Age operates under five guiding principles: generosity, storytelling, relationships, cycling slowly and without age. It serves to remind us that we are all heading on the same inevitable journey of life, and of the importance of relationship with our elders.
There are now eight chapters of Cycling Without Age in Australia: two in Melbourne, and one in Canberra, Hobart, Adelaide, Tenterfield, Sydney and the Hunter Valley.
For more information go to http://cyclingwithoutage.org