Dementia Australia, the unified organisation formerly known as Alzheimers' Australia, is seeking to bolster partnerships across the aged care industry, Chairman Graeme Samuel AC wrote in an update to stakeholders on Friday.
"As a result of unification there will be boundless opportunities for partnerships. With the 3500 residential aged care providers and 2500 retirement villages – that is, already, 6000 providers of services to the aged and healthcare sector, also, with Primary Healthcare Networks, with clinical practitioners and health professionals networks – unimaginable partnerships are awaiting us," Mr Samuel said.
"We're already working closely with some, and as Dementia Australia we will be inviting all to work with us to build programs to improve care, bring about timely diagnosis and elevate awareness of the supports that are available. We are aware that better and more coordinated services are needed."
"We know more and more people are wanting to stay at home where they are comfortable and familiar, can have their families and friends around them, and maintain their lifestyles and what's important to them, as much as possible. We know with good support that this contributes to better health outcomes for all and to healthier communities."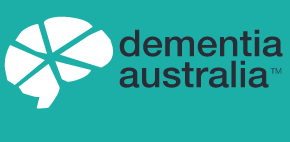 "We will constantly be a strong advocate for and with consumers in the process, while also working alongside our research community as we all work together towards improving care, delaying the onset and finding a cure for all forms of dementia."
A survey recently commissioned into Australians' understanding of dementia that was released last week found more than half the respondents did not understand the relationship between Alzheimer's disease and dementia.
Almost 40 per cent of respondents did not know that dementia is not a normal part of ageing, while 39 per cent of people agreed they felt awkward around someone with dementia. Additionally, 41 per cent of respondents said they found talking to someone with dementia confronting.
"These results show that as a country, there is still a great need to increase people's knowledge and awareness, not only of dementia and what it is, but how it effects every single Australian and what we can all do to help reduce the risk of dementia and increase awareness and support for those living with and caring for people living with dementia," Dementia Australia CEO Maree McCabe said.