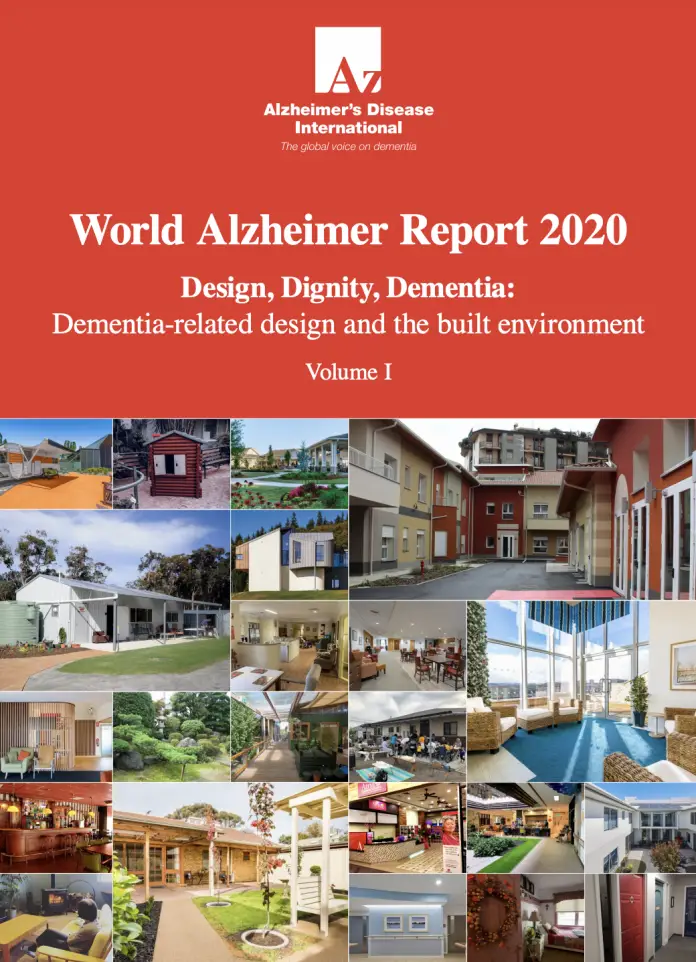 The Alzheimer's Disease International's World Alzheimer's Report 2020 – Design, Dignity, Dementia: Dementia-related design and the built environment – was awarded the inaugural Outstanding Contribution to Global Knowledge prize at the European Healthcare Design Congress on the 17th June.
Each year, the European Healthcare Design (EHD) Awards aim to recognise and celebrate outstanding excellence in the realm of healthcare design in Europe and around the world across nine different categories, including
Healthcare Design (Under and Over 25,000 sqm)
Interior Design and Arts
Design for Health and Wellness
Future Healthcare Design
Mental Health Design
Design Innovation for Quality Improvement
Design for Adaptation and Transformation
Design Research Project
Outstanding Contribution to Global Knowledge 
The judges, Jonathan Erskine, executive director of the European Health Property Network and a researcher at the Centre for Public Policy and Health (CPPH), School for Medicine, Pharmacy and Health, Durham University, UK and Göran Lindahl, an Associate Professor at the Division of Construction Management at Chalmers in Sweden described the report as
"… a tour de force posing fascinating research questions. Thoroughly researched, methodologically rich, full of expert analysis and comment. It struck us as a landmark publication. Its focus on patient centred services and co-design is needed and welcome."
The lead authors of the report – Richard Fleming, John Zeisel and Kirsty Bennett – accepted the award on behalf of the 58 individual authors and 84 organisations from around the world who contributed to it.
Professor Fleming said "It is great to see designing for people living with dementia receiving the attention it deserves. All of the contributors want to see this recognition converted into actions that will enrich the lives of people living with dementia."