A new 15-bed expansion of dementia-friendly facilities on the Gold Coast aims to use design to improve quality of life and reduce stress for residents, families and carers.
Architects Marchese Partners worked with Bolton Clarke's Galleon Gardens at Currumbin to integrate memory-supporting design.
The secure environment allows more open-plan space, boosted internal circulation and connections to outside landscaping that are safe and flat.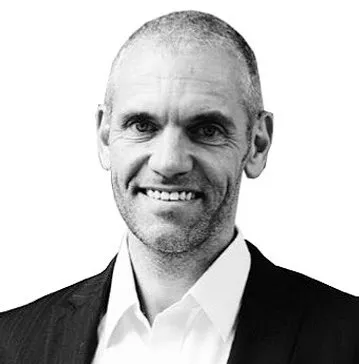 Marchese Partners partner Frank Ehrenberg said they assess the effectiveness of the design through the eyes of the residents.
"We spent a lot of time talking with the residents their families and staff whether the buildings we or other firms design and the newly created environments are working – or not working – for them," he said.
He said the most important factors for residents' quality of life – those that influenced their health and wellbeing – were safety, security and quality of care, choice and autonomy, retaining connections with their loved ones, and maintaining the qualities of home.
In a submission to the World Alzheimer's Report 2020, Dementia and the Built Environment, Marchese Partners said the new facilities had unobtrusive safety features, spaces that were of the scale of a residential home, and good sight lines to help people with dementia see the places where they wanted to go.
"An enabling environment will assist the person to reach their full potential and does not create excess disability," it said.
"This results in quality of life for residents, their families and staff."
Also built into the design were easily found and unobstructed views and access to rooms, toilets, gardens, courtyards or outdoor spaces, used familiar furnishings and way-finding was through obvious cues.
A digital interactive LED light wall was installed to promote physical activity and interaction for the residents. Communal areas light and airy, with service cupboards visually screened to "hide" them.
Inside the bedrooms the wardrobe has a glass panel so residents can see through to their personal items, for easy recognition of its purpose, and there is additional lighting and contrast in the flooring, walls and ceiling to assist people with vision impairments.
"Good design plays an important role in achieving best practice outcomes in residential aged care, not only for the residents, but importantly also for the aged care service provider through operational efficiencies and better care and support services.
"Additionally, good design also improves outcomes for staff and volunteers through the creation of excellent working environments.
The new Galleon Gardens facility includes a range of seniors living, from self-care living, to serviced apartments, to aged care and the memory-support unit.
Dementia-friendly design means making it easy for people to have information moment-by-moment as they move along a path.
If this is not in place, people can be stressed and confused, leading to agitation and aggression, and reduce their quality of life. This also impacts on staff and operational costs.
Independence is also important to people's sense of self and wellbeing, so their interaction with their surrounds is important.
And more than anything, it must be safe and secure.
The University of Stirling highlights six areas for dementia design: familiarity, legibility, distinctiveness, accessibility, comfort and safety.
They suggest maximising the availability of natural light for comfort and maintenance of circadian rhythms, but reducing strong light or dark areas that could create an overstimulating environment.
Orientation to natural settings should be maximised and appropriate way-finding in place.