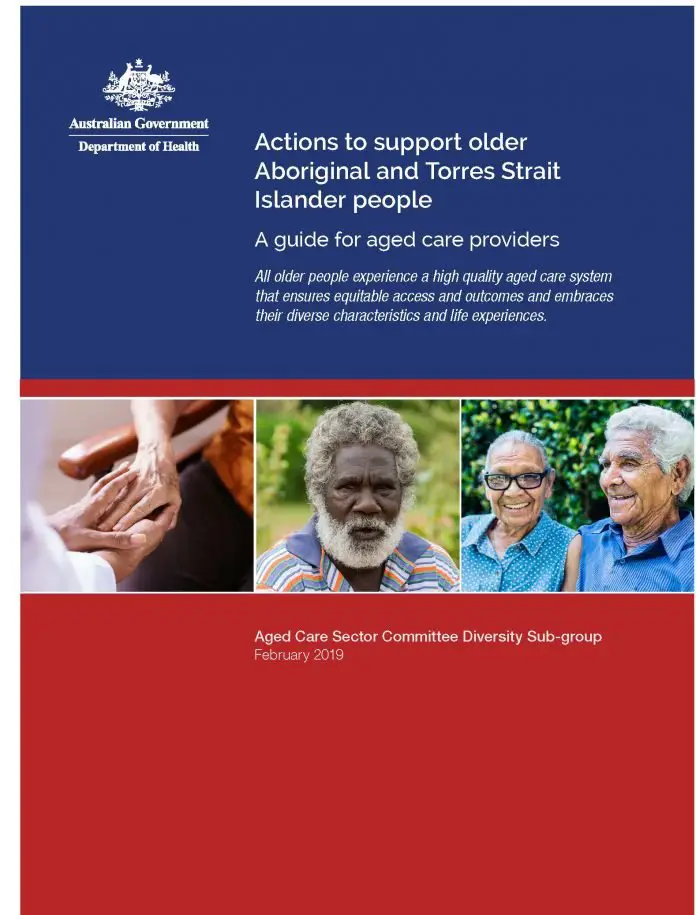 A new Aged Care Diversity Action Plan has been released to ensure equality of access to high-quality, culturally appropriate aged care for First Australians.
Minister for Aged Care, Ken Wyatt AM, said the plan recognises the special needs of Aboriginal and Torres Strait Islander people aged 50 years and over.
"Australia's diversity is one of its greatest strengths and as our population ages we must have aged care services which reflect this diversity."
"There are more than 100,000 senior First Australians. It is estimated the Aboriginal and Torres Strait Islander population will grow by 59 per cent between 2011 and 2031."
"However, the population of First Australians aged 65 and over is projected, in this same period, to grow by 200 per cent."
"Our Elders deserve care and support which takes into consideration their individual needs, life experience and cultures that date back 65,000 years."
The plan sets out the steps for families and aged care recipients, and for providers, to meet the needs of First Australians in both residential and home care situations.
It is based on six outcomes: Making informed choices; Systemic planning; Accessible care and support; Proactive and flexible care; Respectful and inclusive services; Meeting the needs of the most vulnerable.
The plan was developed with input from the National Aboriginal Community Controlled Health Services who provided expert advice which reflects the real-world experience of First Australians.
Mr Wyatt said the plan can assist aged care providers to identify what they can do to deliver more inclusive and culturally appropriate services to our Elders, and to develop specific resources and materials to help build cultural competency and cultural safety in their organisation.
"The plan will help address current disparities for senior Aboriginal and Torres Strait Islander people, helping streamline access to aged care assessments and the full range of available aged care programs," Mr Wyatt said.
"It will help our Elders and their families exercise choice and control over the care they receive.
"Quality aged care embraces the dignity and human rights of every single person and makes sure their care needs are met," Mr Wyatt said.
The Aboriginal and Torres Strait Action Plan is one of four distinct action plans developed under the Aged Care Diversity Framework.
The Aged Care Diversity Framework and the Aboriginal and Torres Strait Islander Aged Care Diversity Action Plan is available on the Department of Health's website.