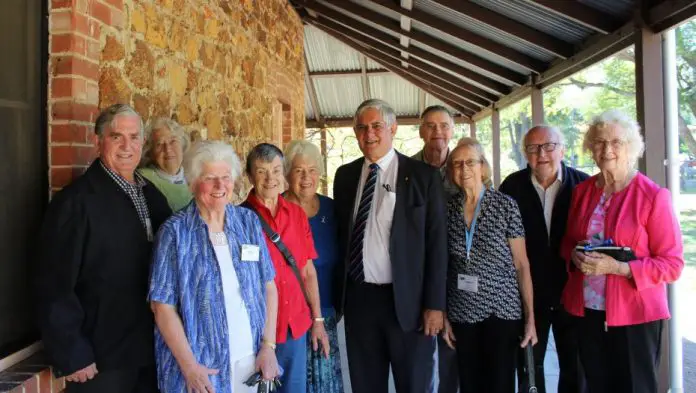 A record 13,500 new residential aged care places worth $907 million a year, along with a $60 million capital works investment to finance construction of new and extended aged care homes, has been announced by the Morrison Government.
A total of 263 individual aged care facilities will benefit from the latest aged care funding round, 79 of which are new services.
A strong focus on services in regional and remote areas saw 5,000 places allocated to both new and existing services across country regions.
Announcing the allocations, Minister for Senior Australians and Aged Care, Ken Wyatt AM, said the Government is also focused on supporting senior Australians with special or complex needs.
"Older Australians who are financially or socially challenged, who are from Aboriginal and Torres Strait Islander or LGBTI communities or who are veterans, are among those who will have priority access to more than 23 per cent of the new places."
On its website the Department of Health says the application process for residential aged care places and capital grants was highly competitive. The department received applications for 37,802 new residential aged care places, which meant that approximately 2.8 new places were sought for every place available.
Around 65 per cent of the 13,500 residential aged care places were allocated for the development of new residential aged care services, while around 35 per cent of the 13,500 residential aged care places were allocated to expand existing residential aged care services, rebuilding/upgrading of older services and expand services yet to be developed.
A small proportion of the 13,500 residential aged care places initially made available for allocation were not allocated in the advertised state/territory due to insufficient suitable applications from the NT, ACT and Tasmania.
99 places were not allocated in the Northern Territory (NT) from a total 149 available.
158 places were not allocated in the Australian Capital Territory (ACT) from a total 360 available.
51 places were not allocated in Tasmania from a total 212 available.
The 308 unallocated residential care places were re-allocated to New South Wales, Victoria and South Australia.
The Department says it will continue to encourage development of mainstream residential aged care services in the NT while ensuring aged care needs continue to be addressed through existing services offering care in residential, community and home based settings.
The breakdown of successful applications by state is as follows:

Of the residential care places, providers that received more than 100 allocated places are:
Service provider
Total places
allocated
Bentley-Wood Pty Ltd Moira (VIC)
100
Grand Lodge of Western Australian Freemasons
Homes for the Aged Inc
100
Waterford Aged Care Pty Ltd
100
Ryman Aged Care
109
Presbyterian Church QLD
114
The Village Care Managers
115
Burswood Care Kallamunda
120
Rockpool RAC
120
Estia
124
Churches of Christ
135
Goodwin Aged Care
140
Tingari Group
141
Oryx Communities
153
Fresh Fields Projects (WA)
196
Anglican Community Services
212
Australian Unity
229
Southern Cross Care QLD
234
Palm Lake Care Operations
240
Mercy Human Services
243
Uniting Church Homes
271
Advantaged Care 3 Pty Ltd
272
Aegis 
315
Infinite Aged Care
318
Uniting Church
328
Bolton Clarke
353
Mackenzie Aged Care
361
Aveo
384
Japara
387
Lendlease
417
Arcare
668
Opal Aged Care
932
Signature Care Pty Ltd
1,390
Signature Care Pty Ltd was the biggest recipient of beds with a 1,350 in total. It is opening new facilities in Goulburn (NSW), Tamworth (NSW), Mareeba (QLD), Tinana (QLD), Romsey (VIC), Warragul (VIC), Bunbury (WA), Dawesville (WA) and Singleton (WA).
According to Signature Care's website, all nine new facilities are expected to be complete by the end of 2020. It also says it is "extremely pro–active in the provision of planning new Aged Care Places, with substantial land acquisitions made throughout 2017/2018 in high statistical areas of aged care need based on Commonwealth Governments planning ratios."
There were two deferred allocations of 90 places in the Swan Valley (WA) and 134 in Cottesloe / Claremont (WA).
 "I thank every organisation that submitted applications and look forward to seeing the benefits of this funding for our aged care services, senior Australians and communities throughout Australia," Mr Wyatt said.
The full list of successful applications of the 2018–19 Aged Care Approvals Round outcomes is available at www.agedcare.health.gov.au/funding/aged-care-approvals-round-acar/2018-19-aged-care-approvals-round/results.