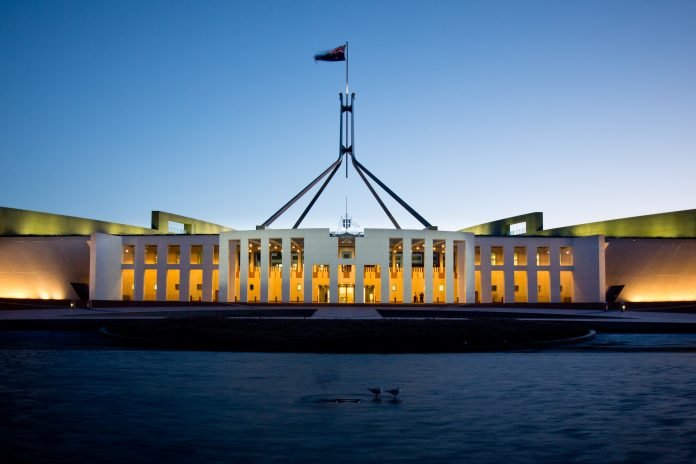 Additional audits of residential aged care and home care and a fund for financially stressed providers will be rolled out immediately as the Australian Government responds to the Royal Commission's findings.
Prime Minister Scott Morrison today released the Royal Commission into Aged Care Quality and Safety's final report and recommendations, Care, Dignity and Respect, describing it as a "very important roadmap that will set out generational change".
"It's personal, the care of those we love is personal," he told reporters.
"I warned the country we should brace for impact and be prepared for what would follow [when I called the inquiry], and it has been a harrowing process. The stories, the accounts, the evidence that has been brought together over these several years.
"The Royal Commission has now, I think, set out a very important roadmap that will establish out generational change in this country when it comes to aged care."
The findings set out 148 recommendations in 26 areas for change to create needs-based care within the sector, moving to a personalised care model staffed by professional, registered workers and overseen by a new regulatory system.
Health Minister Greg Hunt mapped out an additional $452 million in immediate responses to the report, ahead of the May Budget where aged care is expected to be the centrepiece.
The Australian Government's current budget for aged care is $21 billion of the $26bn overall industry, a figure set to rise.
He said the government would respond in five pillars: home care, quality and safety, services and sustainability, workforce, and governance.
This includes a promise to immediately act on fee transparency and an audit program in home care of more than 500 providers, as well as a quality control system; 1500 extra checks in residential aged care and more protections from chemical and physical restraint, the appointment of a restraint commissioner and an extension of a pharmacy program; an immediate extension of the 30 per cent viability supplement for residential aged care and a fund for financially stressed providers.
The government will also release 18,000 additional placements for new home care and residential aged care worker training, in order to extend the home care system.
The full government response will be released by May 31.
Minister Hunt also noted that Australian attitudes to ageing and older people should change.
"The central vision is of a nation where we respect our elders, where we respect them, where we provide care and dignity and we respond to their individual needs," he said. "That's the critical thing.
"It includes a five-year plan, ambitious, challenging, but achievable."
"We have much to learn from some parts of the world, the concept of an elder, someone who deserves respect and care.
The final report offered a raft of recommendations including 200 minutes of personal care per person per day in residential care by 2022, and improved pay for workers at the centre of budget increases.
The two commissioners, however, failed to agree on a model for the regulatory framework, with disagreement whether the optimal framework would be wholly within government or independent from it.
Responding to that divergence of opinion that runs through many of the recommendations in the report, Mr Morrison said it would not impede an effective government response.
"They know there are no easy fixes, in fact they themselves couldn't agree on some fairly significant issues," he said.
"What they've said is the basic paradigm needs to change, and I agree.
"We need to make generational change so that the individualised needs and needs-based care is developed that respects the dignity of older Australians."
The Australian Aged Care Collaboration (AACC), an industry body, responded immediately to the report's release, saying the standard of reform required had been set by the inquiry's findings but it was concerned there was no consensus on funding.
"We will of course need time to go through the recommendations in detail, but it is concerning the Royal Commissioners did not provide a unanimous and clear position of how aged care should be funded in future," said AACC representative Patricia Sparrow.
"Funding is what supports the employment of more care staff, better trained care staff, better paid care staff and better facilities for residents.
"The inescapable challenge is that Australia spends less than half of what comparable countries do on aged care, at 1.2 per cent of GDP versus an OECD average of 2.5 per cent."
Nurses' union, the Australian Nursing and Midwifery Federation, said the report rightly recognised staffing levels were too low and ratios should be introduced.
Federal Secretary Annie Butler said successive governments had "done nothing" to address ever-increasing shortages of registered nurses and qualified carers working in aged care.
"Without adequate staffing and skills mix, with minimum standards for care workers, nursing home residents have suffered terribly, as a result of inadequate levels of care," she said.
The union also called for the additional funding to be transparent to ensure accountability in the funding use.
Healthcare Partner at PwC Australia Richard Ainley said it would be up to providers to make the changes required to transform aged care.
"Even after the release of the commission's final report, uncertainty around implementation still hangs over the sector. For providers, strategic agility will be key. Focus on building organisational capabilities which can withstand a range of reform scenarios, rather than rigid strategic plans," he said.
"Meeting consumer and community expectations requires the industry to move beyond compliance towards a strategic, systems approach to quality that drives continuous improvement rather than minimum standards"
He said new systems for compliance, finances, quality and risk management and digital use will be required to improve the sector.