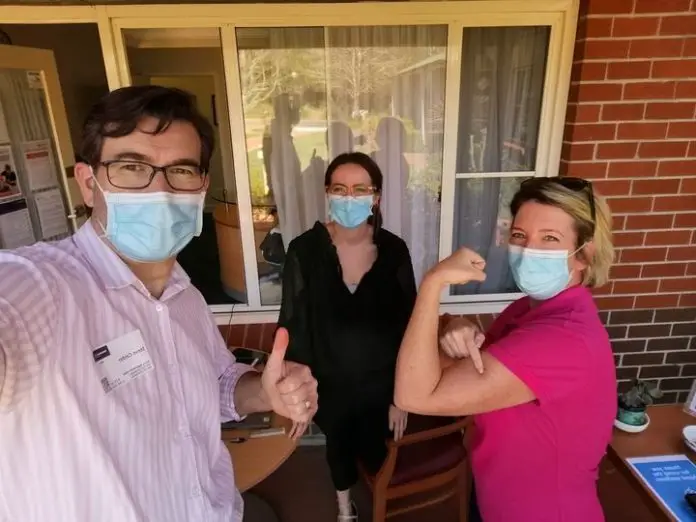 Faith-based provider HammondCare has given its 4000 employees until the end of the month to have their first COVID-19 vaccination or at least have their first vaccination booked.
Vaccination against COVID-19 will be a requirement for all HammondCare employees in all roles, including home care workers, Dementia Support Australia consultants as well staff at Greenwich, Braeside and Neringah Hospitals and corporate support staff.
The decision follows a staff consultation process and survey that found strong support from staff to mandatory vaccination.
Of the 2300 staff who responded to the survey, 95 per cent indicated having all HammondCare staff vaccinated would be well received by residents, patients, clients and their families. The data also revealed that 85 per cent of respondents supported the move.
The survey also found there were high levels of vaccination across HammondCare with 93 per cent reporting they already had at least one vaccination while another 73 per cent indicated they were fully vaccinated.
Chief Executive Mike Baird said the decision was supported by advice from HammondCare's Clinical Governance Committee.
"Our motivation, as always, is what is best for the people we care for – vaccination is the greatest protection against COVID-19," Mr Baird said.
He said HammondCare's frontline aged care staff were already required to comply with recent Government requirements for mandatory COVD-19 vaccine for health and residential aged care. There was 100 per cent compliance in that group of HammondCare's staff.
"This decision ensures that we are doing everything we can to protect our whole team and put our Mission into action by better managing risks as we provide high-quality care for residents, patients and clients," Mr Baird said.