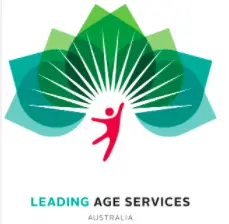 A new Home Care Package Pricing Tool aims to give Home Care Package (HCP) providers an advantage by offering insights into pricing options and optimising value for customers, while remaining successful and competitive.
Developed by Leading Age Services Australia (LASA) and O'Connell Advisory, the specialist Pricing Tool streamlines the capacity to publish accurate pricing schedules and full price lists, as legally required from 1 July 2019 under the Federal Government's pricing transparency rules for home care.

"This unique tool has been designed to empower home care providers to understand their costs," said LASA CEO Sean Rooney.
By 1 July 2020, HCP providers need to ensure their clients' home care agreements have been reviewed and include a copy of their pricing schedule, as published on My Aged Care.
From that time, providers must charge the prices in the schedule, unless otherwise agreed, and cannot charge separate amounts for any business-related administrative costs. Administration charges must be reasonable and included in direct service prices.
Mr Rooney said there were indications regulatory action could be taken if providers did not comply.
"The Aged Care Quality and Safety Commission audits of home care providers indicate they are asking for client financial statements and reviewing financial governance arrangements," said Mr Rooney.
"When reviewing applications to become an Approved Provider, the Commission is also requiring detailed financial metrics in business plans.
"The Department of Health has advised LASA that not all providers are meeting the full requirements relating to pricing transparency."
Unit pricing can be difficult to determine, as there are many factors which influence it, such as fixed and variable costs, service volumes, economies of scale and scope, plus the delivery of direct services or through subcontractors.
The prices must be in dollar values, not percentages and this can be a challenge for some providers when deciding on case management, package management and administration costs.
"Pricing can be critical in a competitive marketplace, with around 950 approved providers who are all eager to expand service levels," said Mr Rooney.
"That's why the Pricing Tool is so useful because its framework is consistent with the legal requirements of the price publishing schedule and the specified care and services that are provided."
The tool includes the current subsidy rates for all four package levels and, as these are adjusted by the Department of Health, purchasers will be issued with an updated tool so they can review their prices at that time.
The Pricing Tool contains both monthly and annual data sheets to enable analysis for both time periods, plus forecasting across a year. As a planning tool it can help set KPIs for client numbers, profitability, care hours and expenditure on services.
While the legislation to move from payment in advance to payment in arrears for Home Care Packages has been temporarily put on hold by the Government due to COVID 19, the Pricing Tool is also designed to assist Home Care Package Providers to analyse what impact this change will have on their cash flow situation.
The Pricing Tool will be of great benefit to: new providers and those considering becoming a home care provider so they can better understand their financial metrics; providers who haven't set their unit pricing yet; providers who have set their unit pricing but are facing financial challenges; providers who want to grow their share of the market and optimise customer value.
To inquire about the new Home Care Package Pricing Tool, please contact members@lasa.asn.au or 1300 111 636.