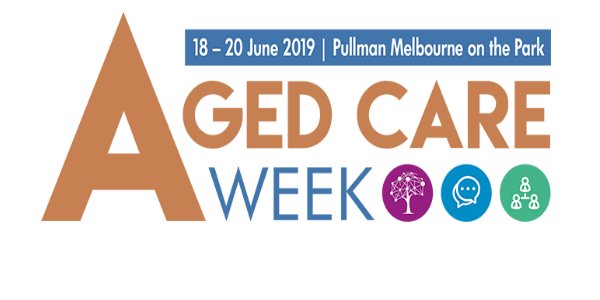 Customer experience, workforce and technology are priority areas for most aged care providers and will be the focus of this year's Aged Care Week, on in Melbourne from 21-22 June.
More than 50 presenters with frontline experience across home care, residential care and retirement living have been selected to share their strategies, learnings and stories in these priority areas with delegates, in a format that will result in practical actions forsenior level staff.
"Akolade's Aged Care Week is dedicated to senior and executive leaders in the aged care industry striving to make a difference," Fred Adel, Akolade's Chief Executive Officer said.
"We have brought together three co-located practical forums including technology, workforce and customer experience to give aged care leaders a unique platform to share stories of success, challenges, lessons and best practices."
"This is an opportunity for decision makers to come together as a nation, discussing effective strategies to create a better system of care for Australian's ageing population," Mr Adel said.
The strong line up of speakers will give delegates unprecedented insight to how many of Australia's leading aged care services are overcoming the myriad challenges facing providers.
The CX (consumer experience) forum will look at how changing consumer expectations coupled with government reforms are challenging providers of retirement living, home care and residential care in Australia to rethink how they deliver care and services.
"In the increasingly competitive ageing sector, consumers are looking for tailored services with a personalised and seamless experience in an environment where they feel respected and engaged," Mr Adel said.
"Without a positive experience at the heart of strategies and operating models, providers will simply not be able to attract and retain customers and control costs."
In the tech space, industry leaders will share how they are strengthening quality of care through embedding technology into organisational strategy and capitalising on data and biometrics to drive consumer-directed care at the Technology forum.
Chief Information Officers for Thomas Holt, Feros Care, Baptist Care and Uniting will deliver case studies, insights and strategies relevant to organisations of all sizes. Other speakers include Chief Executives and Chief Operating Officers from large, small, for-profit and not-for-profit providers.
The Workforce forum has been strategically developed to aid in building innovative strategies to cultivate an efficient workforce, driving service quality delivery in aged care across the industry. 
Hear from People and Culture Executives at Blue Cross, Allity, Mercy Health, Goodwin and Jewish Care as well as other experts about practical ways to recruit, engage and retain talent and transform your workplace culture.
Akolade's Aged Care Week is designed for senior level managers and executives, who are responsible for strategy and implementation. It also offers up-and-coming leaders exposure to discussion and debate about best practice, and the space to be inspired about what your organisation is doing to transform these priority areas.
It's an event not to be missed. Inside Ageing readers can use the code APXIA to receive the latest early bird prices.