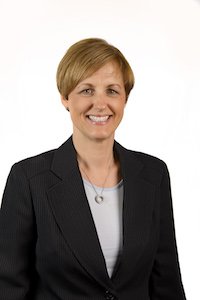 The last few years has seen tremendous changes in our sector as part of consumer directed care. The new home care reforms introduced on 27 February is the latest move by the Government to put older Australians in the driving seat when it comes to their own care.
But are we on our way to truly becoming a consumer driven industry?
I've come from a tourism marketing background and before that I was in retail banking and I'm very conscious of being customer oriented. The combination of this experience and being an outsider to the industry before joining Amana Living means I come with a different perspective.
And it's with this perspective that I can say there is still a way to go before the customers are at the heart of aged care in this country.
There has been a fundamental shift towards a free market but there are some hangovers from the past that need to be addressed when it comes to the customer experience.
To put the consumer at the centre of aged care means knowing your target audience, understanding the things that worry people and how can we make it easier for them.
This understanding can't be superficial as our customers don't come in a one-size fits all package. We need to apply marketing discipline to analyse and understand our customers' needs, which includes research, talking to people, and actively seeking and listening to feedback.
This feedback needs to be responded to by incorporating it into new product development, adapting products and services or changing the way they are delivered. Letting the customer know you've responded is also part of this process.
The other thing is recognising we are operating in a service industry, which means we're relying on our employees to deliver on the brand promise. Employees have always been an integral part of aged care but they're even more important in a de-regulated marketplace where strong brands are a key to success.
Our employees are the interface between the organisation and our customers, and those customers are increasingly demanding. As the demographer Bernard Salt said recently, the last 23 years of unbroken economic growth has created outrageous expectations among the baby boomers.
Strong leadership development programs and communication to the employee base about what your organisation's brand stands for and their role in delivering on the brand promise is vital.
People need to understand that their job is not purely mechanical – they're not just lifting someone out of bed or giving them a shower. They're providing customer service and part of this involves having a hospitality mindset.
That mindset extends to all employees, even those who aren't customer facing. While they might not have direct contact with a customer, they are supporting someone who does.
Once you understand your customers' needs and have an employee base that understands the brand, you're on your way to becoming a more customer focussed provider.
The other aspect to consider is how do your customers want to access your products and services, and have you made it easy for people to do business with you?
Much has been said about the role of technology in aged care to improving people's health and operational efficiencies, but we also need to look at it from the perspective of product and service delivery. Baby boomers are digitally connected – as an example, nearly 9 in 10 use online banking (1) – so technology has an important role to play in the customer experience.
Other ways to make it easy for people to do business with you includes cutting out the jargon, ensuring internal processes are joined up so customers don't have to repeat themselves, and resolving issues openly and efficiently.
Aged care consumers now have the power to vote with their feet. The providers who are going to be successful in the future will meet the mental, spiritual and social needs of their customers, as well as their physical needs. They'll have a clear understanding of their customer and their journey, and will adapt accordingly.
Of course, all of this is prefaced by the fact there needs to be a regulatory framework in place to allow us to be more innovative in the way products and services are designed, delivered and priced.
But ultimately all we need to ask ourselves is whether we're treating our residents and clients like a customer.
References
Source: Canstar – https://www.canstar.com.au/online-banking/what-is-online-banking/
Stephanie Buckland took over as CEO of Amana Living, one of Western Australia's largest not-for-profit providers of care, accommodation and support for older people, in 2016. Prior to this she was the CEO of Tourism WA for six years.