Procurement and the management of costs is a time-consuming back-office function for aged care providers, especially those with multiple facilities where purchasing decisions are often made locally, adding to the complexity of trying to manage costs across the entire business.
Last year, HammondCare who operates at 60 locations across NSW, Victoria, and QLD, made the decision to implement a full source-to-pay procurement strategy to manage buying, payments, and invoicing across the entire business.
Using a single, unified platform HammondCare is able to control spend and monitor activity, including requests for quotes, approvals, and requisition workflow management through the use of the Coupa Business Spend Management platform and E-Invoicing Technology, configured and implemented by Valtatech.
In this webinar presented by Inside Ageing and Valtatech, we speak with HammondCare's Head of Procurement Aaron Passfield, and Valtatech's Jussi Karjalainen about the implementation of these systems, including the outcomes and business gains they're already seeing.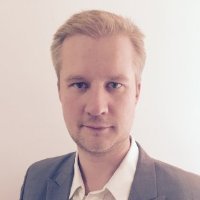 During this live webinar you will be able to ask questions by raising your 'virtual hand', which can also be asked at the time of registration.
Updated 23 June: We've had a few questions asked already, which we will be answering in the live webinar. These questions include:
1. Do you believe source to pay platforms are affordable for an organisation with 1/3 of the sites HammondCare has and does the cost-saving outcomes more than pay for the system?
2. Did you allocate specific roles at a site level who could use the system and how did the change management go?
3. What workarounds or issues occurred when the system initially rolled out and do you still have niggling issues?
4. How did small suppliers such as entertainers, small trades etc adjust to the system?
5. How did the system help to reduce manual data entry in the procure to pay and source to contract process? Does it also help manage supplier compliances such as police checks, AHPRA registration etc?