When operators in the highly regulated childcare sector implemented a digital transformation of their workforce management, they realised they could improve their efficiency while achieving the best quality care.
Leaders at Perth's Atlantis Group realised greater transparency over their staff rostering following their rollout of Ento software, allowing them to reduce labour costs by 4.5 per cent in two years at the same time as they boosted high-quality care in line with their mandated ratio requirements.
Ento Chief Executive Officer and Founder Aulay Macaulay said the aged care sector regulations were becoming increasingly complex. But he said technology could help providers to improve their efficiency and retain effective oversight.
"In the aged care sector, workers are under pressure," he said.
"Having a digital solution, like Ento, takes the time and manual work out of the business processes, so [staff] can focus on better care."
The aged care sector is undergoing an accelerated digital overhaul in the wake of the COVID-19 pandemic and the findings of the Royal Commission into Aged Care Quality and Safety.
It is coming off a low base. The Aged Care Industry Information Technology Council report Innovation Driving Care Systems Capability found less than 12 per cent of surveyed providers were utilising recruitment and selection business systems. About 22 per cent used systems for risk management.
The report said those who were not using these capabilities were "losing significant opportunities for cost-saving and efficiencies, as well as for offering better services".
As aged care moves to a post-royal commission environment, increased compliance and regulatory checks will be ramped up.
Minimum care time per resident from appropriately qualified carers and nurses will be implemented in standards from July 2022. At the same time there will be added requirements for registered nurses to be on shift 16 hours a day.
Further detailed requirements will be mandatory from mid-2024.
For the people managing staffing, this means ensuring rosters are organised and recorded seamlessly, with appropriate safe storage of the records for compliance checks.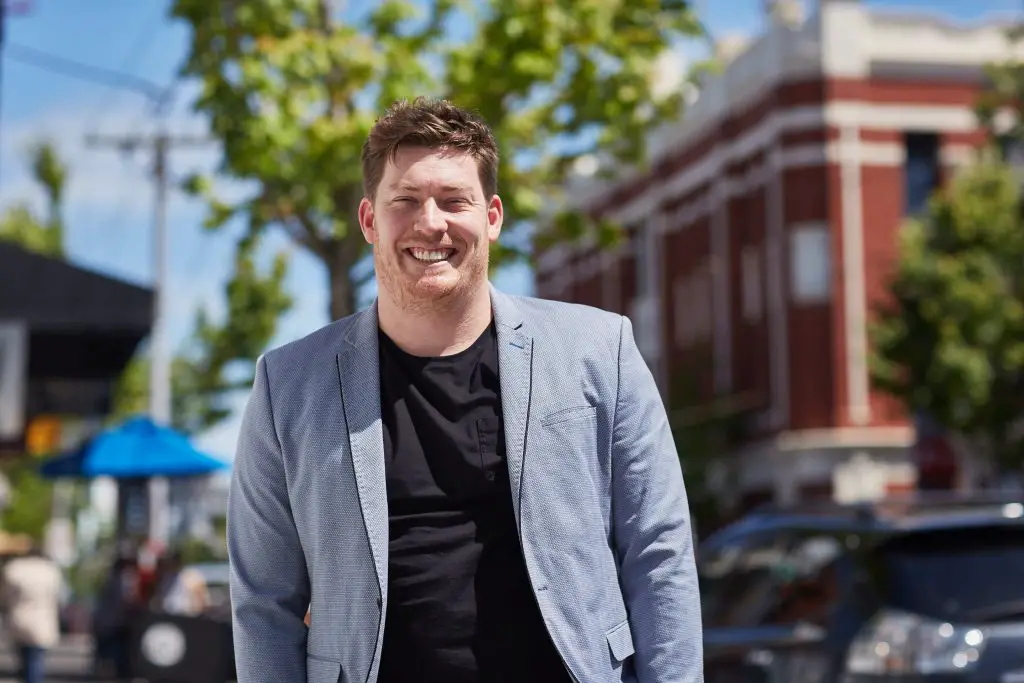 Mr Macaulay (pictured) explains that using Ento will allow management to accurately record staff shifts, create and fill rosters more easily, and complete timesheets faster and more efficiently.
He said incoming government requirements for staff COVID-19 shots could also be recorded in the platform, so the worker vaccination status would be clear to managers at a glance.
"Digital tools can help streamline processes seen in aged care centres that are notoriously paper-based or handled manually," he said.
"This not only saves time on administration, but it takes the guesswork out of complex calculations like labour costs, and compliance requirements like staffing ratios and having the right mix of qualified workers on shifts.
"It removes the stress and the uncertainty that you're doing the right thing. It gives you that control back and the information to be able to make decisions."
As well as minimising potential downsides, there are significant benefits of implementing a digital solution in a highly regulated environment.
In the childcare industry where staff ratios are mandated according to qualifications – similar to incoming aged care requirements – real-time reporting and oversight allows providers to manage degree-qualified and diploma-qualified ratios and maintain compliant staff levels.
Users have highlighted the easy interface, meaning workers with lower levels of digital literacy can operate the system.
And the removal of manual entry minimises the potential for errors. In the case of Atlantis Childcare, their implementation of Ento saw a 90 per cent drop in manual processing errors.
Delivering payroll is also easier and faster. Payroll staff take one-and-a-half days a fortnight to process pays of double the number of staff, compared to the previous process that took staff hours totalling three-and-a-half days a week.
Similar efficiencies were delivered at the Victoria-based Bambini Childcare Group. They were able to roll out demand-driven rostering, which reduced labour costs by 8 per cent.
"The impact of not undergoing a digital transformation can mean centres lose time and productivity to antiquated processes," Mr. Macaulay said.
"With the sector under intense scrutiny, it's more important than ever to future-proof operations as much as possible."
To learn more about digital solutions for workforce management, download our guide or speak to the Ento team today.
Sponsored by ento.com