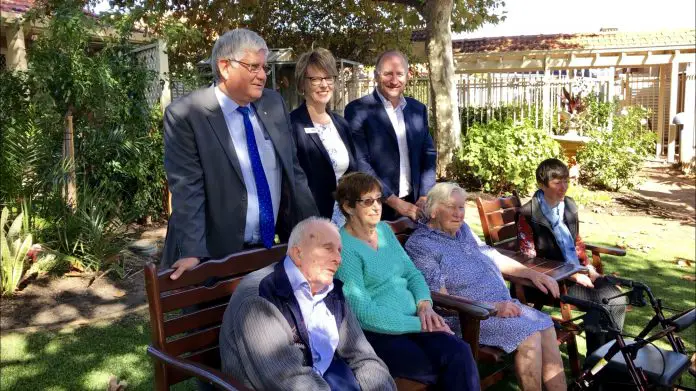 The importance of meeting the spiritual needs of senior Australians receiving aged care services will be promoted and supported through national project funding of $544,000 from the Morrison Government.
Minister for Senior Australians and Aged Care Ken Wyatt AM announced yesterday that Meaningful Ageing Australia would conduct the two programs, helping aged care staff and care recipients understand their obligations and rights in relation to spiritual care.
"There is now a large body of evidence showing spiritual care is fundamental to wellbeing for everyone," said Minister Wyatt.
"This is especially true for senior Australians, including those with dementia. Meeting not only the physical but the spiritual needs of people receiving aged care services will help reduce depression, anxiety and unhappiness."
"Our Government's reform of the Aged Care Quality Standards – the first new standards in 20 years – takes effect on 1 July 2019 and will require all aged care providers and workers to assist consumers to make informed choices about their care and services, and live the life of their choosing. This includes providing care that meets people's spiritual needs."
Meaningful Ageing Australia has prepared National Guidelines for Spiritual Care in Aged Care. It will use the funding to:
Produce and promote of a series of five short films on the dimensions of spiritual care, the guidelines, and their relevance to the new quality standards
Conduct a campaign to raise awareness of spiritual care among people receiving aged care and those looking at aged care options
The awareness campaign will also include translation of posters and postcards into Italian, Greek and Simplified Chinese and distribution to relevant communities in association with the Federation of Ethnic Communities' Councils of Australia.
The campaign will also be promoted through seniors' expos, newspaper and online advertising and social media platforms.
"Australia is the world's most successful multicultural nation and our seniors have diverse spiritual connections, beliefs and needs," said Minister Assisting the Prime Minister, Steve Irons MP.
"As well as formal and informal religion, people may find spiritual connections through nature, their family and social groups, music or art.
"Meeting these needs requires empathy, compassion and the capacity to treat people as the individuals they are."
Meaningful Ageing Australia CEO Ilsa Hampton welcomed the rollout of the new programs.
"Whole of person care is both a right of people accessing aged care services and a responsibility of services providers and the new aged care quality standards make this clear," said Ms Hampton.
"We are delighted to receive this Government support to empower older people to have high expectations of aged care and to assist service providers to more fully engage with the whole person."
Brightwater Care Group welcomed the campaign and video resources.
Brightwater Chief Executive Officer Jennifer Lawrence said the program's See me. Know me campaign was proving a powerful tool to connect with clients and ensure that the spiritual needs were incorporated into care planning.
"The Meaningful Ageing Australia resources play an important part of our clients' experience from when they begin their journey with us and throughout their time as a client," Ms Lawrence said.
The spiritual care funding is part of the Morrison Government's record commitment to aged care, which has seen funding grow by $1 billion a year since 2013 and set to grow by a further $7 billion over the next five years, thanks to our support for a stronger economy.
For more information go to https://seemeknowme.org.au/