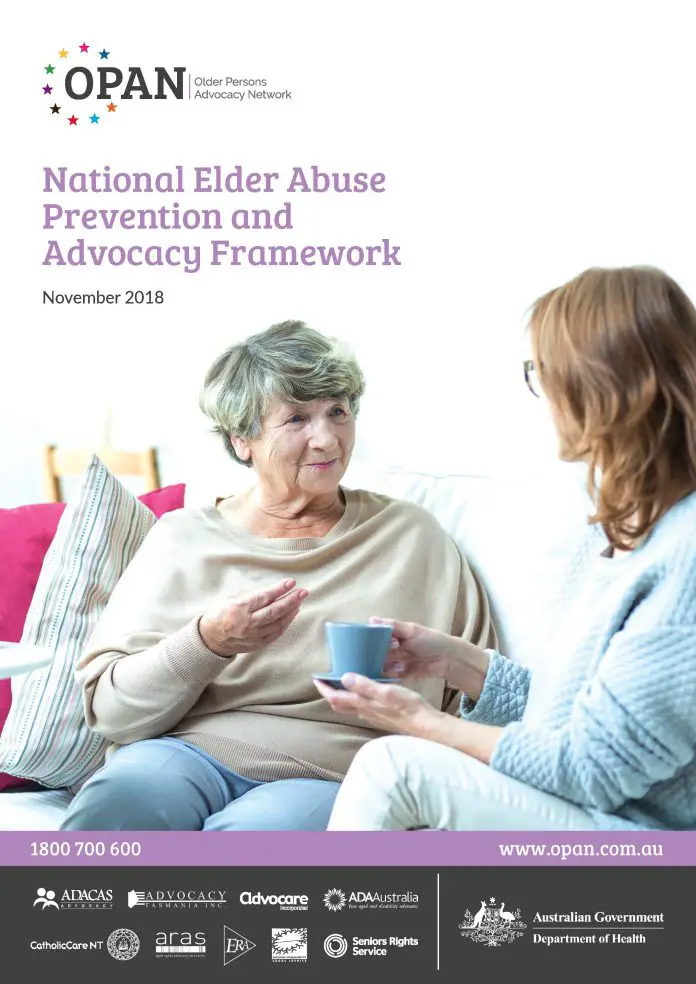 A new national framework that guides aged care advocacy and prevention of elder abuse has been launched by the Older Person's Advocacy Network (OPAN).
The framework, believed to be a world first, outlines how services across states and territories can align to prevent elder abuse and provide stronger advocacy for seniors' rights and protection.
It also outlines the dataset being captured to help inform understanding of the prevalence and nature of elder abuse.
In launching the framework in Perth yesterday, Federal Minister for Senior Australians and Aged Care, Ken Wyatt AM, said demand for advocacy and support services is growing with new figures showing a considerable rise in calls to elder abuse helplines.
"OPAN WA service provider, Advocare, regularly receives around 60 calls a month about elder abuse concerns but these rose to over 100 in October," Mr Wyatt said.
"There has been a growing trend all year, but this significant increase may be because of growing awareness – especially with the announcement of the aged care Royal Commission and new Aged Care Quality and Safety Commission."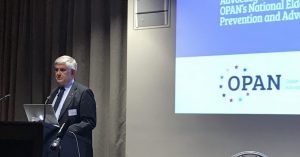 "A key element of our reform agenda is ensuring that senior Australians have a voice to speak up for them when they need it most."
"It is through advocacy that we achieve changes that are necessary to protect those who are vulnerable."
OPAN was established in 2017, bringing together nine state-based advocacy bodies under one umbrella and is receiving funding of $27.5 million over three to deliver the Government's national aged care advocacy program. An additional $3 million was announced in the last budget to expand its work on elder abuse.
In addition to the framework, three new videos were launched to educate aged care workers about OPAN so they know where to turn if a care recipient might need an independent voice to stand up for their rights.
Each video features a real story told by a consumer about how they were experiencing elder abuse.
"These internet-based products will help aged care providers educate their workforce about the Charters of Care Recipients' Rights and Responsibilities and OPAN's advocacy services, so staff members know where to turn if they believe a care recipient needs an independent voice to stand up for their rights," Minister Wyatt said.
Principle author of the framework, Dr Kate Barnett OAM said collaboration across all industries – not just aged care – is critical for the prevention of elder abuse.
"This framework is a 'how' you go about prevention and addressing [elder abuse]. Elder abuse is a terribly complex issue. It requires a whole range of expertise and input. OPAN is only one of multiple players in this elder abuse landscape," Dr Barnett said.
"There is a very strong emphasis on collaboration in the framework. You need to work across sectors and organisations. There is not a single organisation or sector who could do this on their own."
"In particular, we are very interested in partnerships across the health, aged care and legal sectors," Dr Barnett said.
"The thing that unifies people is a huge commitment to changing the abuse of older people. You only have to watch one of those videos to be motivated to change that."
Minister Wyatt said an additional $22 million in funding announced in the last Budget for a variety of services to address elder abuse.
"This will include specialist elder abuse units in legal services, more support for family counselling and mediation services, and the advancement of health-justice partnerships," Minster Wyatt said.
"A national plan to co-ordinate activities to combat elder abuse is also currently being developed."
The videos will be published on OPAN's website in the coming weeks.
Senior Australians, their families or carers who believe someone is in need of aged care advocacy can call 1800 700 600.