Staff deployment, training and communication must be prioritised following a confirmed case of COVID-19, as well as immediate and repeated resident testing, according to an independent review of Newmarch House's handling of its outbreak.
The report to the Australian Government by infectious diseases physician Professor Lyn Gilbert and aged care consultant Alan Lilly found a lack of clarity between governments, ineffective communication and "severely depleted" staffing during the pandemic at the Sydney residential aged care facility.
The review, released on Monday August 24, found the scale and virulence of COVID-19 overwhelmed the preparations of operator Anglicare.
"When the first COVID-19 case was diagnosed at Newmarch House on 11 April 2020, no one anticipated the magnitude of the challenge that would emerge," the review said.
"The planned surge workforce of 50 staff was based on a conservative estimate of 30-40 per cent attrition of permanent staff because of isolation or quarantine.
"This was in excess of official advice to plan for 20-30 per cent staff attrition.
"The response to the escalating crisis was hindered by previously recognised weaknesses in the Newmarch House team management, which, according to several informants, were rapidly exacerbated by the demands of the outbreak."
Anglicare has been contacted for comment.
In 65 days from April 11, Anglicare's Newmarch House had 71 confirmed cases and 19 deaths among residents and staff. The fatality rate among residents was more than 46 per cent.
The review highlighted how communication failed to meet the needs of family and deepened the crisis.
As Victorian aged care homes continue to grapple with widespread community transmission, the review outlined a series of recommendations for future outbreaks.
Immediate and repeated COVID-19 testing should be done on the confirmation of a case, the review said.
It called for problems with management to be addressed as soon as possible once they were recognised, with a clear decision-making and operating protocols in place between the centre and authorities.
This decision maker would lead an outbreak response team, and also be the point of contact for people listed as emergency contacts. Likewise, medical information should be repeated and also provided in a written format to avoid or reduce confusion for residents and families.
"Communication is a key priority and yet it is often underestimated," it said.
"Misunderstandings and gaps in information exchange between doctors and patients or their relatives are common.
"These misunderstandings are likely to be amplified in the context of an outbreaks crisis and especially when they touch on end-of-life care."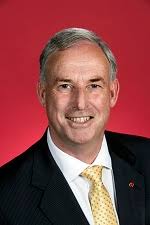 Minister for Aged Care Richard Colbeck said: "We continue to integrate the learnings from Newmarch and infections in Victoria into the national response as outbreaks occur."
But Opposition spokesperson Julie Collins said the review confirmed the government had "learned nothing" from the outbreak ahead of the current situation in Victoria.
The review said all providers should prepare to lose 50 per cent of its workforce in an outbreak, less than the entire workforce turnover suggested by the Royal Commission into Aged Care last week.
It also noted the outbreak occurred at the start of the planning phase for Australia about COVID-19.