Queensland laws are forcing retirement village operators to "buy back" freehold properties they did not own, as new regulations come into effect.
Industry peak body Retirement Living said last year's amendments to Queensland's Retirement Villages Act were contributing to growing financial stress as the changes were imposed on existing operations.
The private operator of the regional Queensland Cooloola Waters Retirement Resort, in Tin Can Bay, has cited the legal requirement as a factor in their collapse into administration this year.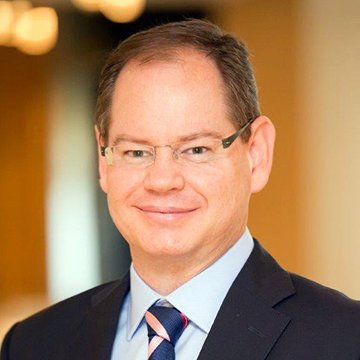 Retirement Living Executive Director Ben Myers said the legislation was causing significant distress for Queensland operators.
"The 18-month timeframe allows no flexibility and has now caused that operator – who is not the first – to go into administration," he said.
"That business and that village and the residents now face a very uncertain future."
Under the amended laws, introduced last year, retirement village management must "buy back" properties when residents have not been able to sell their property or resident right for 18 months.
Queensland law allows a range of tenure options in retirement villages, including freehold or strata properties.
Mr Myers said there was increasing concern the impact of COVID-19 on the property market would exacerbate the problem, especially in regional areas.
"In Queensland there is also a real challenge where there is an 18-month standard across the state," he said.
"In Brisbane or a metropolitan area, the real estate market is going to be stronger than if you're in some of the other communities around the state."
He said the laws also had the effect of requiring the operator to resume the dwelling and for the owner to relinquish their property rights.
"Nowhere else in Australia, other than through government-approved resumptions to government agencies do you have to surrender your property and your private property rights.
"Buyback legislation in Queensland requires someone at the 18-month mark to surrender their property rights."
Queensland Minister for Housing and Public Works Mick de Brenni repeated the government response that the existing laws offered protection for both operators and residents.
"[It] provides an independent recourse through QCAT [Queensland Civil and Administrative Tribunal] to consider issues of operator financial hardship and viability on a case-by-case basis," he said.
"This provides clearly defined avenues for operators whose financial models are under strain."
It is understood there are about half a dozen cases going through QCAT.
Others have chosen mediation to avoid the cost and potential reputation issues of going through the legal system.
No decisions have been published to date but it is understood some extensions have been granted.
In New South Wales, the government recently announced proposed changes so a resident can apply for the return of their exit entitlement after six months in a metropolitan area and 12 months in a regional zone if they feel it has been unreasonably delayed by the operator, as well as transition to aged care without financial hardship and a 42-day cap on operator charges once a resident has moved out.
Industry described this as fair and balanced.