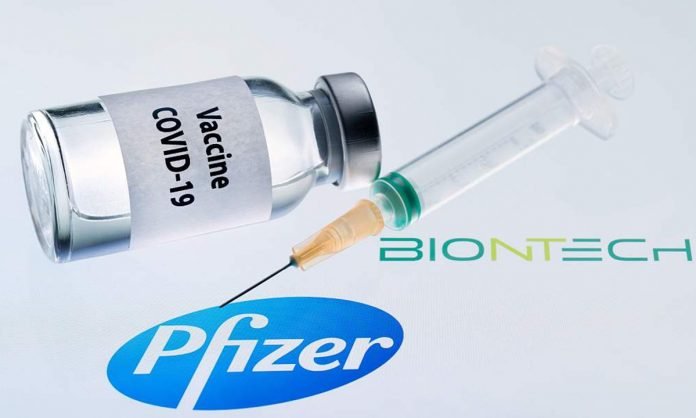 The Therapeutic Goods Administration has approved Pfizer's COVID-19 vaccine for use in Australia, but Prime Minister Scott Morrison has confirmed people working in aged care facilities will not be forced to get vaccinated.
The TGA has determined that the Pfizer vaccine meets the "high safety, efficacy and quality standards required for use in Australia" and it has become the first vaccine to receive the TGA's regulatory approval.
The TGA provisional approval is for people aged 16 and older. Two doses will be required – at least 21 days apart.
The Pfizer vaccine will be rolled out to priority grounds early as mid to late February. Final-stage trials showed an efficacy rate of 95 per cent, making it one of the world's leading vaccines. It is an mRNA vaccine, meaning it uses genetic information from the virus to trigger an immune response. It has been approved for all people aged 16 and above.
In a joint press conference with Deputy Chief Medical Officer Michael Kidd following a National Cabinet meeting on Friday, Mr Morrison said it will not be compulsory for aged care residents and workers to be vaccinated against COVID-19, despite being the among the first groups of people to have access to the vaccine.
"At this point, they (the AHPPC) are not recommending [mandatory vaccinations for aged care staff] be the case," Mr Morrison said.
"I have no doubt if there were concerns about the wellbeing of vulnerable Australians, particularly elderly Australians, then they would make those recommendations."
"We know the vaccine from the clinical trials [is] very effective at preventing severe disease and preventing death amongst people who may be at risk in COVID-19," Prof Kidd said.
"We're still learning about transmissibility and we're still learning about the duration of the immunity which is provided by the vaccines."
While the Government advice is that employers should take all reasonable steps to encourage workers to be vaccinated, peak bodies including LASA and National Seniors Australia believe the vaccination should be mandated.
"LASA has said throughout the pandemic that it must be a national priority to do all we can to protect older Australians in-care, and the staff that care for them, from the coronavirus," CEO Sean Rooney said.
"Part of doing all we can to protect older Australians in-care is to consider mandated COVID-19 vaccinations for aged care workers – assuming it is safe to do so and with appropriate exemptions."
"LASA acknowledges the National Cabinet's recent announcement that there are no current plans to make COVID-19 vaccination mandatory for aged care workers or residents. This is based on the available data and evidence as reviewed by medical experts and professionals. Noting that this may change."
Mr Rooney said consideration of mandatory COVID-19 vaccinations in aged care should remain a consideration based on medical expertise.
"Mandatory vaccinations are not new to aged care as we have had these in place for influenza vaccinations at times."
"It is important that employers carefully consider their position around requiring COVID vaccinations. Clear communication with employees and prospective employees is very important and must be informed by appropriate medical and professional advice," Mr Rooney said.
ACSA CEO, Pat Sparrow, also acknowledged the decision from National Cabinet and said vaccination is not a silver bullet.
"Providers will encourage take-up of the vaccine as we do every year for the flu vaccine. Vaccination alone is not the complete solution to keeping aged care residents and staff safe from COVID-19," Ms Sparrow said.
"Vaccination must be complemented with other prevention and control measures, such as the use of PPE and staff training, and prevention measures by the community, for example not visiting facilities if feeling ill."
It is understood that under the law, while the Government cannot force someone to be vaccinated, an employer can make it a condition of employment. 
According to one law expert, providers will need to make allowances for religious exemptions and anyone with a medical condition that meant they could not receive the jab, to avoid disability discrimination.
It will also be difficult to mandate that residents or visitors are vaccinated.