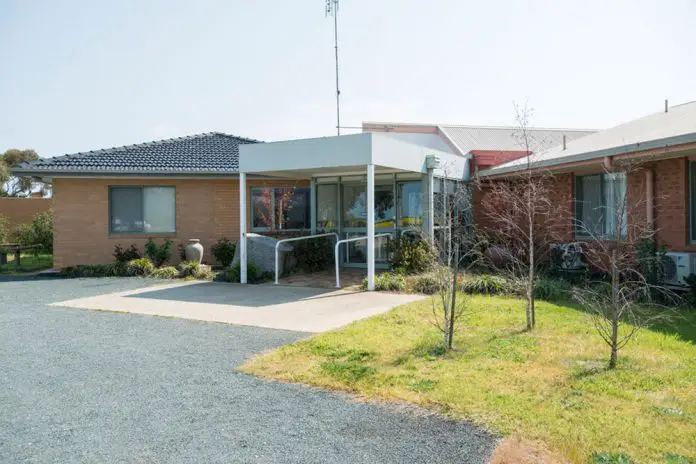 A residential care facility in northern Victoria has confirmed it will be closing down, after five years of losses and running at 65 per cent occupancy for the last six months.
The 16-bed Respect facility in Pyramid Hill employs 30 part-time staff and met all 44 standards in its last audit in April 2018.
Managing Director Jason Binder said alternate accomodation has been found for 10 residents and he is hopeful that the staff will be recruited by nearby service providers.
"We've also got 11 other aged care providers within 50km of Pyramid Hill. So we are hoping the sector won't lose those valuable skills," Mr Binder told the Bendigo Advertiser.
Mr Binder said rising costs and low occupancy ultimately led to the decision to close.
"We were constantly scrapping to try to keep occupancy up by going to other communities and trying to get people to come to Pyramid Hill," he said, describing the operational issues of being in regional Victoria.
"It had been running at a 65 per cent occupancy rate for the last six months and we don't get any extra income when we don't have the residents in there."
"Since we took it over it's lost more than $1.1 million. We've kept it going for the good of the Pyramid Hill community but there are increased cost pressures in residential aged care."
Respect, which operates 10 aged care facilities, began in Tasmania and has has three additional homes in regional Victoria.
Mr Binder said that cost increases have been double that of any funding increases when measured on a per resident, per day basis, which makes "absolutely no logical sense whatsoever".
Research published last week by Leading Age Services Australia (LASA) found 80 per cent of aged care providers believe current financial pressures constrain their ability to deliver the care their clients and residents need and expect.
Many providers say they will be forced to withdraw services, cut jobs and reduce investment.
The first impact will be directly on older Australians in care, and will also likely result in the withdrawal of services, job losses and further reductions of investment in services and infrastructure.
Out of 170 respondents caring for over 70,000 Australians, 15 per cent said said it was likely or very likely that they would have to withdraw services if additional funding was not made available.
LASA CEO Sean Rooney says the survey results back up industry analyst StewartBrown's Aged Care Financial Performance Survey for March and the Government's own Aged Care Financial Authority's most recent report that show about 44 per cent of residential care providers operating at a loss and earnings per home care consumer falling 60 per cent.
"What this data shows is that urgent action is required to ensure high quality care and support for older Australians and avert the risk of service failures, job losses and missed care, while the Royal Commission considers longer-term reforms," Mr Rooney said.
"The reality is that funding of aged care has not kept pace with rising operating costs and the growing needs of older Australians."