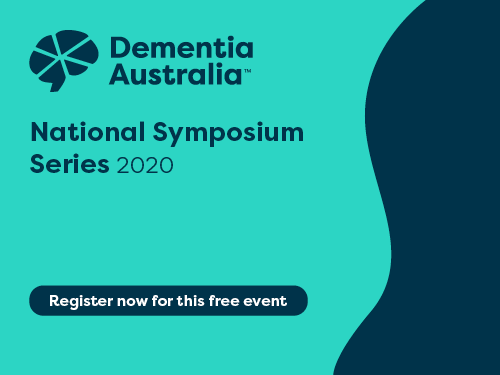 The six-part, online webinar series has had an overwhelming response with over 5,000 registrants tuning in to view live or accessing previous recordings. Attendees have praised the symposium with over 90% of respondents agreeing or strongly agreeing … 'this talk provided valuable content for me personally' for every session.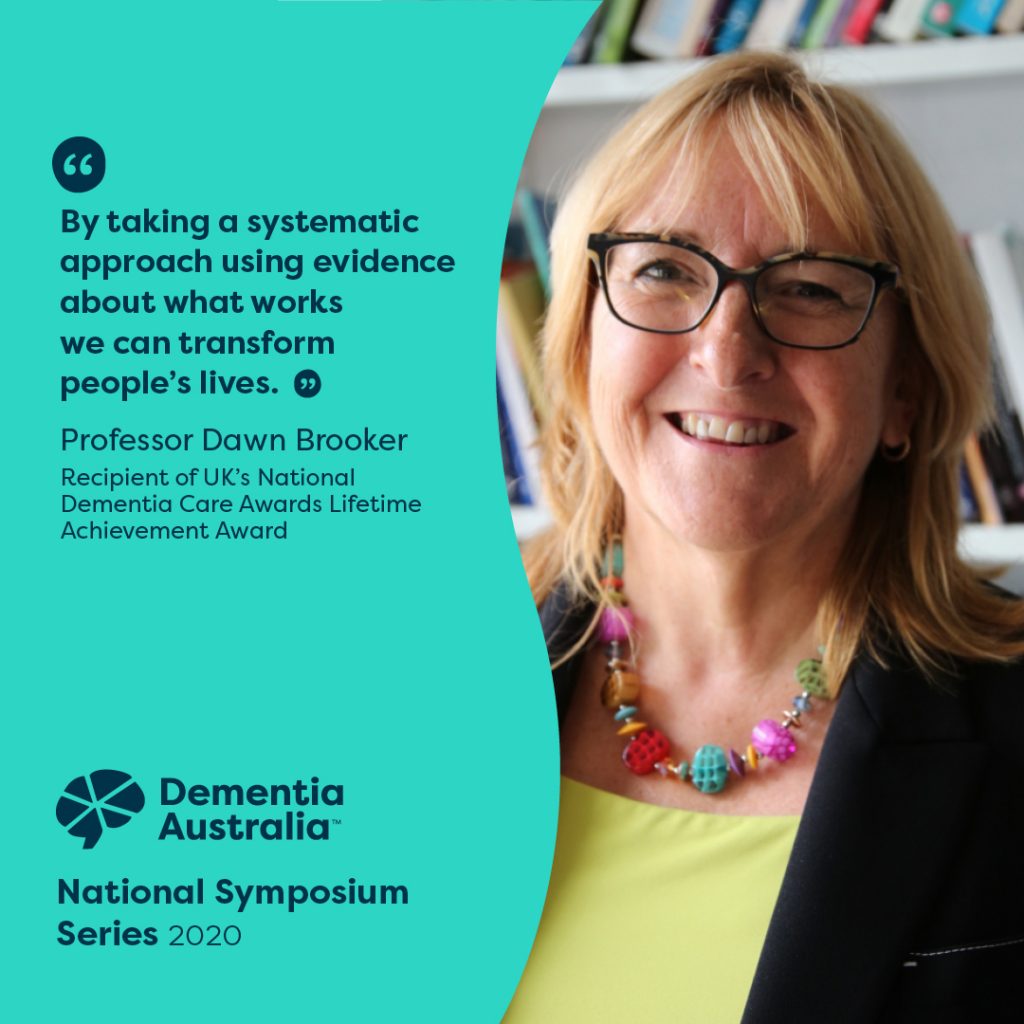 Coming up next is international dementia care expert, Professor Dawn Brooker, who will present live on Tuesday, 1 September, 4.00pm – 5.30pm (AEST). Attendees will have the chance to get their questions answered by the award-winning authority on person-centred dementia care with a live Q&A.
Dawn Brooker won the Journal of Dementia Care's Lifetime Achievement Award for her work in improving person-centred care for people living with dementia.
Dawn's 'VIPS' framework, identifies four key elements of person-centred care for people living with dementia: Values, Individualised approach, Perspective of the person living with dementia, and Social environment. 'VIPS' has been recognised and implemented globally.
This symposium is a unique opportunity to hear the best of local and international speakers, which is online and free of charge. Registrants can view the remaining live webinars but also access previous recordings, where local and global experts share insights about person-centred care, care standards and leading cultural change.
Dementia Australia is a national peak body for people of all ages living with all forms of dementia, their families and carers. This symposium is an unmissable opportunity to build your skills and confidence.
And in challenging situations, practical support matters. COVID-19 is placing more pressure on aged care professionals than ever before.
As you work to keep your residents and clients safe, there is no better time to learn what it takes to ensure everyone receives person-centred care, including people living with dementia.
The symposium brings together experts to talk about key issues that will help raise the quality of dementia care. You will learn:
• what quality dementia care means to people living with dementia, their families and carers
• the importance of your workforce in achieving quality outcomes
• how the standards provide an important reference point for assessing quality
• how to embed person-centred care into your practice
• how to lead and support a culture of quality care.
Feedback from previous sessions:
"I found this very interesting and positive. I love the passion of the people who spoke today. I am unable to tune in live but came home and replayed the session when I was able to do so."
"We can always learn from others and we still have a way to travel to reach the goal of understanding and providing quality dementia care and services."
"I felt very positive after listening to this session and also went onto the Dementia Australia website".
Sponsored by Dementia Australia