Patrick Reid, Director of Aged Care, Community and Disability at StewartBrown shares some findings from the StewartBrown 2016 Survey and talks about the importance of refurbishment and depreciation policies.
Before 2007 much of Australia's aged care and ILU stock was aimed at an ambulatory clientele who could be considered to be largely lower care. Today, low care is moving to home care and retirement, and is no longer represented to any degree in RACF. Increasingly the average age of entry to retirement is the mid to late 80s, rather than the 'over 55' lifestyles that were marketed for much of the 80s and 90s.
Given that as much as 60 per cent of aged care building stock was considered hostel in form and fit-out it is little wonder that a changing demography, fast rising acuity, medical complexity and increasing personal control is moving the market away from the traditional client base.
These shifts in consumer sentiment towards care and accommodation is driving a change in aged care to a more retail aspect. Aged care is moving from a statutory monopoly underpinned by government, to a range of products and services underpinned by brand, price and experience – just like a traditional consumer product. This is evident in the early moves of providers around home care changes in 2017.
Over the last year the sector there has seen an increase level capital expenditure. Some of this has been on new buildings, whilst a great deal of it has been in relation to refurbishing existing building stock.
In the 2016 Annual Report on the Funding and Financing of the Aged Care Sector, ACFA made a number of observations in respect to the capital investment in the sector including:
$2.1 billion of new construction work was completed in 2014-15, a 12 per cent increase on the previous year
estimates that the residential care sector will need to build an additional 76,000 places over the next decade in order to meet the provision target of 78 operational places per 1,000 people aged 70 and over
An assumption that a quarter of the current stock of buildings is rebuilt over the next decade
estimates that the total investment required by the sector over the next decade will be in the order of $33 billion.
These observations are confirmed by data collected in the StewartBrown 2016 survey, which show increases in the value of property, plant and equipment during FY 2016 totalling $1.4 billion. A further $696.6 million was spent by the three listed entities net of acquisitions.
The benefits of refurbishment extend beyond optimising the efficiency of existing equipment and into improving business efficiency. This includes considerations such as:
Building orientation and environmentally sustainable design
Layout of functional areas and increasing amenity with a view to improve care model support, workflow efficiency and assistive technology
Improve operational performance with energy efficiency gains.
Some of our clients have seen more than 40 per cent reductions in energy consumption through considered design and newer technologies. Measures put in places included improved measuring and monitoring and the use of different building fabrics, external glazing and shading, sealing, and new heating / cooling and ventilation systems.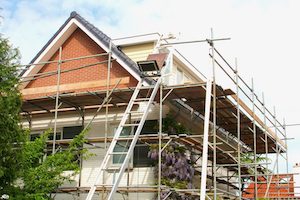 We are also seeing a change in attitudes towards refurbishment – albeit slowly – with 31 per cent of organisations selecting 10-15 years as the number of years between planned refurbishments. In the past, it has been generally accepted for refurbishments to be undertaken every 15-20 years. However, there are still many planning for 20 years plus in between refurbs.
By comparison, in the hotel industry which has similar usage intensity, many companies refurbish their stock every 7 to 10 years.
Depreciation policy
Interestingly, depreciation policies of many aged care providers do not match their refurbishment policy.
Our survey found less than 1 per cent of providers estimate the useful life of their residential care facility for purposes of depreciation is under 20 years. Over half (54 per cent) said it's 40 years.
If it is the policy to refurbish a facility in 15 years you would expect at least half of the value of the building to have been depreciated by that time. The other half you might continue to depreciate over 40 or 50 years. The effective depreciation rate in this case would be closer to 4.5 per cent than the 2.5 per cent, which appears to be an industry standard.
While this would affect profits, it would also be a better reflection of how much profit and cash flows the entity needs to generate to refurbish the facility in the when the need arises. To underestimate the level of depreciation means that sufficient profits and cash flows will not be generated for that purpose.
The Not For Profit sector is generally more aggressive in its depreciation policies than the listed entities. The average depreciation charge across all the facilities in the StewartBrown survey was $13.99 per bed day in the 2016 financial year (2015: $13.83 per bed day). This is in contrast to the average across the three listed entities of just $8.84 per bed day (2015: $8.53 per bed day). In fact the listed entities have depreciation policies for buildings based on estimated useful lives that range between 50 and 60 years.
Understanding the client journey
Many aged care and retirement providers are now looking at the transition to consumer choice and control with a more practised eye, recognising the signals that purchasers are giving. However, unlike many retail operations such as hotels, the client journey and their decision making inputs remain unclear. We often hear clients say that aged care is a grudge purchase for consumers, or one that is made under duress at a time of medical emergency. However, this is too simplistic and those considering re-designing their services need to consider the client's experience: from initial contact, through the process of engagement and into a (hopefully) long-term relationship.
Savvy providers can now identify the key interactions that the client or decision maker has with their organisation having an understanding of the client's feelings, motivations and questions for each of these touch points. This understanding of the client journey helps providers (and the experience designers) to identify the product and performance gaps, removing points in the client aged care or accommodation experience that are disjointed or painful.
As aged care moves into a more consumer controlled environment, a non-cash expense such as depreciation may seem a long way from the concepts of experience design but they are strategically one and the same.