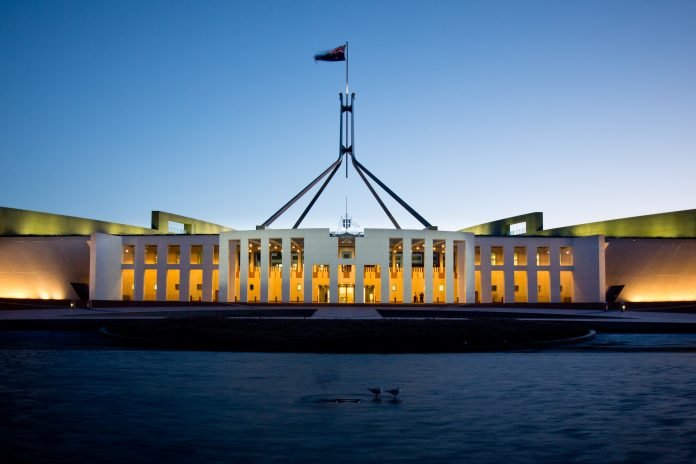 Increased income taxes, levies and insurance schemes will be examined as potential models for future aged care funding as the Royal Commission into aged care turns its spotlight to the industry's financial sustainability.
Amid increasing concern about the viability of aged care services for many providers, the inquiry will reconvene in Sydney to hear evidence about funding, financing and prudential regulation.
The commission is today [Monday] expected to hear evidence from former Prime Minister Paul Keating, National Seniors Australia chief executive and research director Professor John McCallum, COTA Australia chief executive Ian Yates.
Witnesses from the Combined Pensioners and Superannuants Association, BDO and StewartBrown are also listed for examination, ahead of about 40 other industry and government leaders, economists and analysts.
Mr Keating, who oversaw the introduction of superannuation, has previously called for a specific levy to fund aged care.
Former Treasurer Peter Costello and Treasury Secretary Ken Henry will also appear.
The hearings come after the commission on Friday called for submissions on capital financing arrangements.
In a statement, the inquiry said the amount of capital investment required careful consideration.
"In 2019, the Aged Care Financing Authority estimated that the combined total investment for new and rebuilt residential care places over the next decade will be about $55 billion," it said.
"This compares to $16.7 billion in building approvals for new and rebuilt residential care places over the decade to 30 June 2020."
The paper suggested additional investment may be required to improve accommodation quality and deliver care for older and frail people.
"They also need to be designed in ways that support a high quality of life for residents, which research suggests may be achieved through smaller facilities," the paper said.
The sector is under strain.
Industry analysts IbisWorld have also highlighted the industry challenges underway, noting some operators are shelving development plans.
Despite annual revenue growth of 1.4 per cent from 2016-2021, profits were down 15.8 per cent in the same period.
They forecast a contraction in the number of providers over the next five years, alongside a 4.3 per cent reduction in revenue.
"Further industry changes are anticipated following the Royal Commission review and its call for an urgent overhaul of Australia's aged care sector," the analysis said.
"There are also growing industry calls for sustainable funding reform to maintain the financial viability and sustainability of the residential aged care sector."
"These variables are contributing to the decision by several industry operators to pause their
previously planned expansion or facility upgrade pipeline for 2020-21 as they monitor industry conditions."
Research released last week from BDO that found almost one in three home-care providers were not profitable and almost one in eight residential aged care services made a loss in the 2018/2019 financial year.
The research, Report on the Profitability and Viability of the Australian Aged Care Industry, found the overall profit margin was 4.4 per cent but in residential aged care it was just 2.4 per cent.
But the authors did not find a significant link between money and care.
"Overall, our investigation found significant variance in the indicators between providers, but few and weak correlations between the care indicators and financial metrics," they said.
"When comparing financials to the relative care indicator, we found only weak statistical associations.
"This seems to reflect that there is no direct driver between care needs and care expenditure like there is for care income, or the relationship is being masked by more significant drivers."
The accounting consultants pointed out there was significant variance between the financial reporting and metrics of corporate groups and not-for-profit providers.
BDO urged caution with any changes going forward, as any new policies would have "significant implications on the return on investment for investors and is likely to have a significant impact on the sector as a whole".