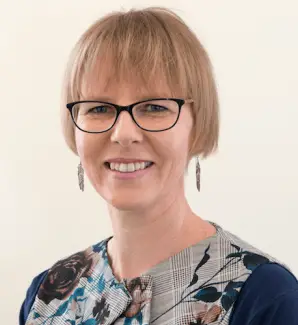 The following article has been provided by Meaningful Ageing Australia.
What language do you use when speaking with older people about death and dying?
Personal carers, lifestyle, nursing, leadership and spiritual care staff have been talking about death, dying and hope in a series of regional seminars across Australia. The seminars have offered staff new perspectives on their work practices, with direct impacts on their relationships with older people in their care.
Staff have come to recognise that people engage with dying and death differently, depending upon their unique life experiences.
The seminars emphasise that engaging in a more meaningful way does not add new tasks to an already heavy workload, but instead add a layer of meaning to what staff are already doing from day to day. The training has emphasised a relationship focus, so that staff can cultivate significant connections, rather than just being 'task oriented'.
Staff have learned that it is important to have end of life conversations with older people and their family members early on, to give people a chance to prepare for their final weeks and days.
To assist staff with communicating about death and dying, Meaningful Ageing Educator Jenika Graze (who also has a palliative care nursing background) has shared a range of active listening skills with participants, assuring them that they don't need to have all the answers – residents just want a listening ear.
You don't need to have all the answers, just listen. You can't fix it, often there is no solution, but people just want to be heard. Just hear them, listen to them. Participants have found this a relief to hear. Active listening engages the whole person through a range of skills including body language, eye contact, use of silence, paraphrasing, and paying attention to the emotional content of what is said.
Having learned active listening and become more comfortable about talking about death and dying, one participant said, "Difficult conversations are not that difficult". Another said, "It's okay to use "D" words".
As part of the training, we have had some really good conversations about the language we use when talking about death and dying. So many people use euphemisms, and it's really important that we use direct and clear language.
Using the words 'death' and 'dying' can be liberating as it makes it clear what has actually happened. Words like 'passed on', 'gone' or 'left us' can be confusing.
However, it is also important not to be too rigid about using the terms 'dead' or 'died' as some people can find them very confronting in a distressing way. More important is to reflect the language of the loved one with whom you are talking.
Many training participants have also found the clinical content really helpful. Information about the natural stages and processes at end of life was covered so that participants can recognise the signs of active dying. These signs may include changes in swallowing or food intake, irreversible weight loss, changes in breathing patterns, and restlessness.
This content can consolidate knowledge for many of the health care workers, but lifestyle staff, chaplains and pastoral care workers have found it incredibly helpful to be able to
identify these end of life signs.
The Meaningful Ageing Regional Seminar Series continues in locations across Australia until the end of June. If you're interested to learn more about how Meaningful Ageing Australia can assist your staff to have conversations about death, dying and hope, please visit www.meaningfulageing.org.au or call 03 8387 2274.