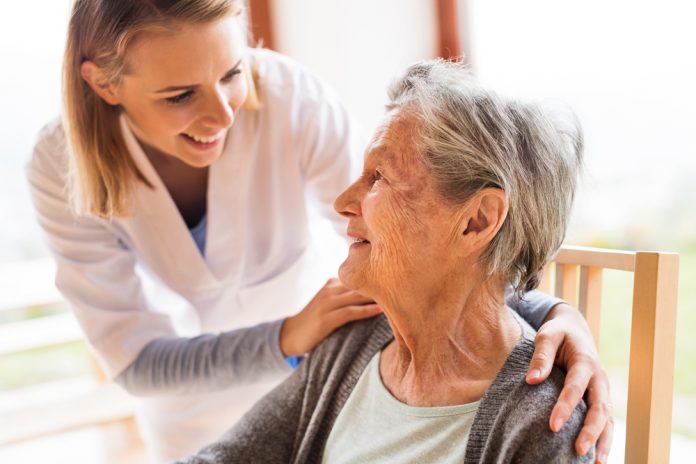 In this guest post, Melanie Macfarlane CEO of MM Migration and Recruitment shares her views on migration and recent success in helping aged care operators source workers.
There was great excitement in the office of our immigration business recently when we received approval for a labour agreement for a provider of home care within 1 week of lodgement. Despite the crying need for aged care and nursing workers this turnaround time is almost unheard of. Maybe the report from the Royal Commission into Aged Care which advocated that immigration could be part of a workforce solution is being taken note of by Home Affairs. 
With a working population of only 12 million and an ageing population that is growing, pretty soon we will simply run out of workers. We have a dire need to look outside of the square, or in this case the island. 
Back before COVID, the government seemed to have recognised this need and was about to add several 'carer' occupations to the Temporary skills shortage visa list.  This would have allowed the sector to sponsor overseas workers with 2 years of relevant experience in carer positions. But pandemic panic took over and this was never implemented. The sector has continued to see attrition rates rise with no real solutions in place. 
Providing full-time work rights to international students working in the sector was a smart move on behalf of the government, especially for those already undertaking relevant studies.  Many education providers deliver courses related to aged care and provide placements for their students to gain practical experience.  For these students, access to full-time work rights meant they could further enhance their skillset.  BUT, notwithstanding the special COVID visa that allowed them to work full-time for 12 months with no need to study, there has been no real recognition from the government to provide them with the right to stay longer.
Migration and recruitment agents like ours have come to the aid of many aged care organisations by sourcing international students already in Australia who have graduated from Certificate III in Aged Care and may work full-time. 
Many employers are unaware of the training visa sub-class 407 whose purpose is to take part in workplace-based occupational training activities to improve your skills for your job, ultimately returning with these skills to your own country.  This is a worthwhile initiative that promotes bilateral relationships between Australia and the rest of the world.  The benefits are mutual for employers and employees alike. 
While ostensibly it is a training opportunity, employers may use it to sponsor the visa holder further.  However, this is where they come unstuck as there is no straightforward pathway except for some access to Designated Area Migration Agreements, which permit sponsorship for occupations not on normal lists, and only for remote areas.  The only alternative solution is a labour agreement, another form of sponsorship that needs to gain special approval from Immigration.  This entails onerous labour market testing and the need to show that the business has exhausted all avenues for local recruitment. 
Another hurdle: for each place, there is a significant Skilling Australians Fund training contribution fee, which can be up to $5000 a pop. Should this be lowered for an industry such as aged care which is already being pushed to pay higher salaries to attract higher-quality candidates, and is already receiving government financial support?  This is like receiving from one hand and giving back to the other.  Like many aspects of immigration, it lacks logic and coherence. 
It's interesting that agriculture, another sector that relies so much on immigration, has just been given its own visa category.  Perhaps the government needs to look at something similar in the care and labour-intensive aged care industries. How effective could it be if it rewards those that work within it for a period of time with permanent residence?