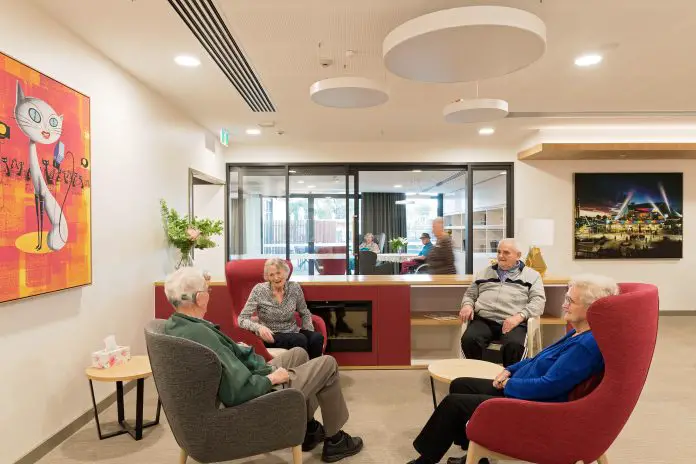 Adelaide aged care provider, Life Care, has been awarded the Gold Standard Accreditation from the world-renowned Dementia Services Development Centre (DSDC) in the UK.

Internationally recognised as a leader in research and innovation in dementia care, Stirling University's DSDC has awarded the accreditation to Life Care's Residential Care Home, Gaynes Park Manor, in Joslin.

It is the first time a provider in the southern hemisphere has been accredited by the Centre.

"As internationally-recognised dementia design auditors, we require dementia care environments to meet or exceed an extensive set of standards that focus on providing the best possible care experience for people living with dementia," Lesley Palmer, DSDC Chief Architect said.

The Gold Award is our highest standard and Life Care is the only provider in the Southern Hemisphere to receive this level of accreditation. We congratulate Life Care for leading the way in Australia through this evidence-based approach to dementia design excellence."

Life Care CEO Allen Candy says the accreditation affirms the organisation's commitment to the highest possible standards of care for older South Australians and rewards their continuous effort to be at the forefront of dementia care models and design.

"At a time when the care of our aged community is under more scrutiny than ever, we're proud to be recognised for our approach to dementia care that promotes independence, choice and above all, respect," Mr Candy said.

"We're the only provider in SA to use the 'House Model' of care where residents are grouped into small communities with unique visual cues, to help with recall, orientation and familiarity."

Mr Candy says the design of the facility coupled with the model of care builds confidence in people living with dementia, creating a familiar, calm environment and promoting wellbeing.