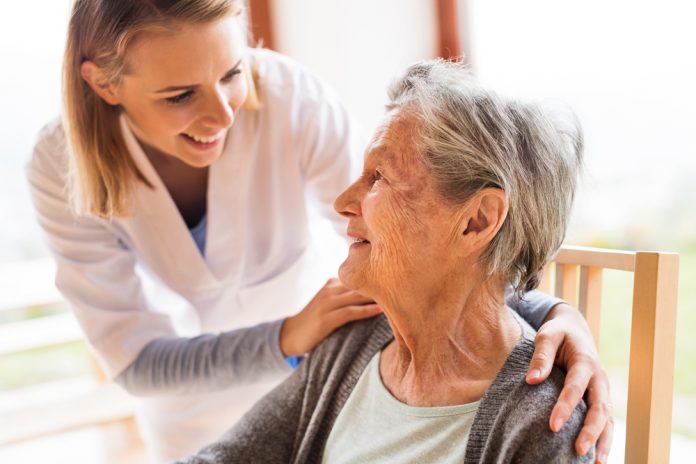 Providers are being encouraged to create additional respite care services for multicultural communities as part of a $20 million funding pool.
The Australian Government has released criteria for the Culturally and Linguistically Diverse (CALD) Respite Services 2020-2022 grants, offering centre-based services for clients and respite supports for their carers.
Additional services for ageing Australians from multicultural backgrounds was a key element of the Royal Commission into Aged Care Quality and Safety, which found people from diverse backgrounds faced significant barriers to entry into aged care.
The grant funding of $50,000 to $300,000 per centre allows existing CHSP or NDIS providers to improve access and suitability for people from multicultural backgrounds or language groups. Up to $1 million is available across regions.
Applications are open until December 22.
"This is a targeted growth round designed to expand the capacity of Centre Based Respite tailored to meet the needs of CALD clients," grant documents said.
While each service provider can set their own pricing, funding per unit of service provision is expected to be between $22 and $53 per hour.
This is to cover staffing, activities and overhead costs associated with the delivery of centre-based respite, including the costs of room hire, use of vehicles, provision of meals, and off-site or in-service activities.
Higher unit prices will be considered, it said, in the event of low client contributions, the services being established, transport costs, provision of language services or additional supports such as linking to dementia supports.
"Applicants must provide information on their ability to deliver services within the expected unit price range or provide further detail on why prices are outside of this range," documents said.
Australia faces an ageing multicultural population. Almost four out of every 10 Australians older than 65 years was born overseas. Of those people, 6 per cent do not speak English well.
In aged care, more than one in four people who had home care services were from culturally and linguistically diverse backgrounds.
"Language and cultural barriers are common and misunderstandings between staff and residents complicate the transition into residential aged care further," the royal commission interim report said.
Chairperson of the Federation of Ethnic Communities' Councils of Australia Mary Patetsos told the Commission the most critical issue regarding home care for people from CALD backgrounds was its delivery and the additional risks for recipients.
"There are several issues which are key to people from CALD backgrounds receiving aged care services, including home care.
"These are: isolation, cultural awareness, use of interpreters, accessibility, complaints handling, CALD specific providers, participation, vulnerability and discrimination. Challenges faced by CALD people in these areas result in a lack of accountability for providers of home care."
She said abuse was both more likely to occur and less likely to be reported.
The challenges also extended to accessing services.
After COTA chief executive Ian Yates AM said the My Aged Care site was challenging for people from diverse backgrounds, the Australian Government revised its My Aged Care website this year.
Following some revisions, the site now includes filters for culture and special needs group.
It also featured a range of languages available from its home page and improved the content for people from non-English-speaking backgrounds.
It told the Commission, however, further work needs to be done.