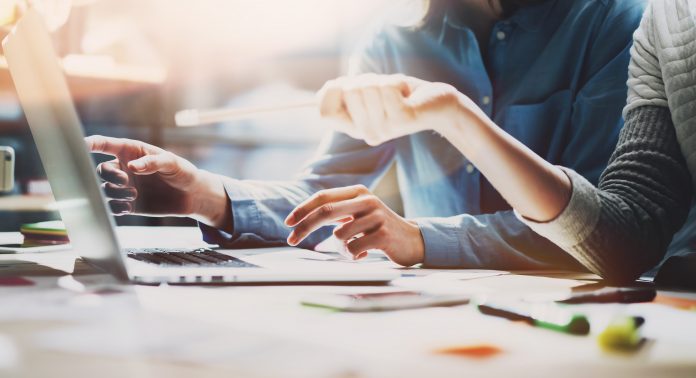 The COVID-19-inspired digital transformation of Australia's aged care industry is set to accelerate following the release of recommendations from the Royal Commission into Quality and Safety.
The high-profile national inquiry's final report last month highlighted the significant uptake in information technology processes required, calling for universal adoption of digital technology for personal or clinical care by mid-2022 with increased funding for home-based assistive technologies and real-time monitoring to follow.
The aged care sector is known to have significant opportunities to incorporate technology across care, with a recent report citing just one in three aged care organisations used holistic consumer records.
Rohling International's CEO and Managing Partner Darren Gossling said technology could be harnessed to improve operations, efficiency, security and ultimately, care for residents and clients.
"Digital transformation will help providers better care for their clients and their customers, while also attracting and retaining good care workers and good staff," he said.
"We need to make sure all systems and processes are integrated and connected so we can actually provide that care and service."
Aged care reforms are emphasising the shift from institutional care to person-centred care, a transformation occurring across the healthcare industry.
The disruptions of COVID-19 spurred some technology uptake for many providers, with two out of every three organisations boosting their telehealth and telecare capacity last year, according to the Aged Care Industry Information Technology Council's Innovation Driving Care Systems Capability report.
That October 2020 report to the royal commission found the growing accessibility of digital health, care and support was changing and challenging traditional service delivery.
It said there was "significant scope for innovation and creative cross-sector partnerships" to support new care models and consumer-led care.
"Most of those providing feedback for this project have commented that technology should not be selected for technology's sake, but for its potential to value-add and enhance care quality and outcomes," the report said.
The commission agreed, recommending a new Aged Care Research and Innovation Fund of 1.8 per cent of Australian Government aged care funding for innovations to support ageing and care.
It also wants the government to invest in technology and information and communications systems to support the new aged care system, including client relationship management systems that talk to My Health Record, accessible, complete and accurate data and information systems, and interconnected systems.
Mr Gossling (pictured) said Rohling International's business and IT consulting services are aimed at streamlining systems and processes across organisations to help them deliver more efficient and better care.
"Technology is not always the answer, it's an enabler," he said.
"Technology supports the business. It all starts with understanding the service provider's customer journey.
"What is the customer experience the service provider would want them to have, what does that look like, and how they can be enhanced through digital technology."
This could be specific care-related IT innovations and technologies that could improve direct care, including telehealth, communication and monitoring and analytics platforms.
"We need to feed that into predictive technologies so you can actually predict additional care or change in care needs from a service provider to a customer," he said.
"When there is a change in behaviours linked to falls then you are actually able to say, this client is at risk of a fall. Then you can adjust their care or medications, or any type of medical help that is needed so you either stop the fall or monitor if a fall takes place.
"We want to be able to take it to that next step."
And he said these direct-care predictive technologies could be tailored to many prevalent conditions, such as diabetes or depression.
Better care can also be spurred through efficient digitally-enabled business systems, such as rostering management systems or budget, planning and forecasting systems, which can all be integrated so they "speak to each other," he said.
"We can transform those to be something much better than they are today and have them connected so we don't have repetitive data entry, which takes time and can be error-prone," he said.
"You can also automate all the connections so you're able to provide care and have more time to provide care and have more time and finance for more and better care for clients.
"With automated systems and processes, you can divert the current investment in manual processes at the back office and invest it into provision of care."
Sponsored by Rohling International