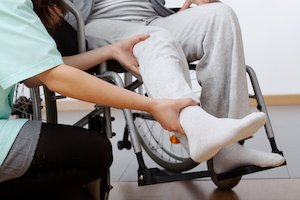 In this guest post, Alwyn Blayse, CEO of AAC Health Group highlights allied health's critical role in aged care and advocates for the $300 million of allocated funds to be used to increase allied health levels.
The benefits of allied health and the need for their specialised skills in the care of older people are not in doubt. So why is $300 million allocated for allied health in residential aged care not being passed on, and allied health levels continuing to fall?
The Royal Commission emphasised the vital role of allied health, deeming it "critical." In recommendation 38, they advocated for an increase in the provision of allied health services, citing the existing 8-minute daily allocation per resident as insufficient. They stressed the necessity of at least 22 minutes to effectively prevent the deterioration of older individuals.
Independent research suggests that higher levels of allied health provision or access to allied health services, specifically physiotherapy, occupational therapy, and nutrition, were associated with reduced falls with injury, improved care quality, activities of daily living scores, nutritional status, and meal satisfaction in five studies.
The leading cause of preventable deaths in older people is from falls: 30-35% of older people in the community fall every year and nearly 2 out of 3 in residential aged care. Physio alone can decrease falls by 55%.
Minister Anika Wells denies there is an issue with allied health, and that clinical levels are currently adequate.

We continue to hear reports on the floor that clinical levels of allied health are not adequate. Physios visit every 4-6 weeks, and clients go without fall review or mandatory assessments or are being done by less qualified staff acting outside of the scope of practice.
Pain is up, falls are up, stress levels of other staff managing without allied health are up and bills of families trying to pay for their own allied health continue to rise.
The only thing not up it seems are allied health levels:
Allied Health Professions Australia workforce survey showed even worse, a decrease of 37% in allied health in just 6 weeks after October 1, 2022.

The Labor Treasurer, the Hon Jim Chalmers admitted that allied health levels reported to be a quarter of Royal Commission levels "is not good enough".
But why is allied health not being provided when the AN-ACC funding model provides residential aged care services with sufficient funding to supply residents with allied health treatment and lifestyle services consistent with their individual care plans, including rehabilitation support and therapy services?
The exact expectation of how much time and money providers needed to spend on allied health was reported by the Department of Health and Ageing as 4% of AN-ACC income, at least 8 minutes per resident per day.
"This would mean that approximately $700 million per annum is available to providers under AN-ACC to spend on allied health services," Minister Colbeck said in May 2022.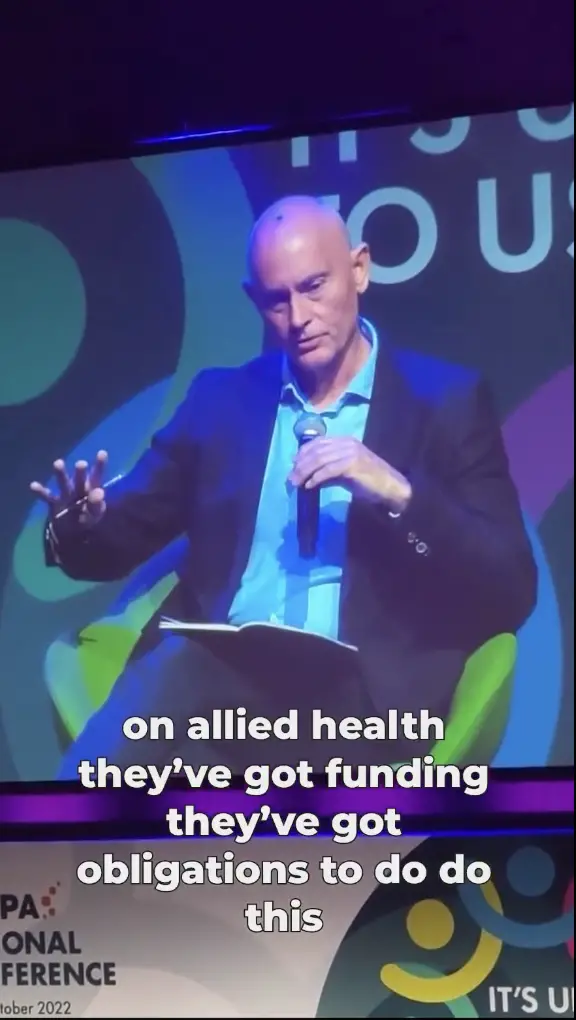 Dept of Health spokesperson Nick Hartland answering a question on allied health from the author of this post Alwyn Blayse. Click the above image to watch the video on Facebook.
The expectations and threats of penalties were clearly inadequate as only $406,610,000 was spent, meaning that $300 million was not passed on. Since aged care reforms started, providers have gained over $1.5 billion in extra revenue ($317 increased to $337.55 a resident).
If you really want to celebrate and support allied health on Allied Health Professions Day, write to Minister Wells and ask why the $300 million is not being spent on allied health in aged care, and what are the plans to fix this.