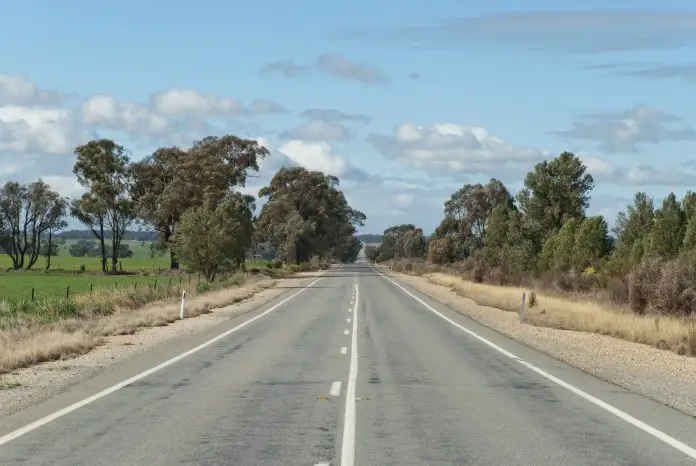 In this guest post, the team at CBRE Healthcare and Social Infrastructure share their predictions on leasing yields and freehold property values and what this means for the aged care sector in the current period.
"Australia's aged care sector is currently one of the nation's most polarising business and investment segments".
This is a quote from an article entitled: What to expect from the freehold aged care sector, which was published on 8 February, 2020
– and not much has changed since! The spotlight on aged care is now shinning brighter than ever.
Despite what is an operationally and economically challenging period, the value of freehold aged care investment across Australia is only set to improve.
A time for operational change
Diving into the detail of current and future operational change within the aged care sector is not the basis of this article, however, it is important in considering the future of an industry which has traditionally outperformed the majority of its counterparts, overseas.
The Royal Commission into Aged Care has meant a turbulent period for many providers with significant footholds in the sector, however, we expect clearer skies ahead – whether this is in one or three years' time remains to be seen. With a rapidly ageing population and a clear slowdown in the supply of residential aged care facilities under reduced funding mechanisms, average occupancy levels for well-managed homes should begin to experience an uptick to more traditional levels, surpassing 90%.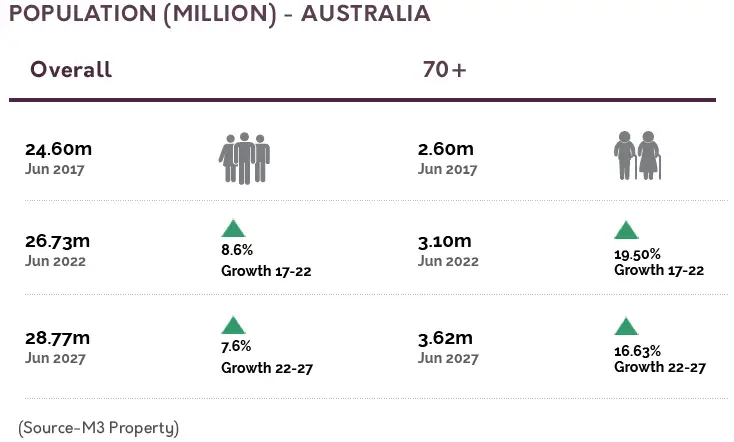 This – underpinned by the idea that allocated sector funding will increase post-Royal Commission, or undergo a restructuring process – should allow operators the ability to increase staffing ratios, training and improve outcomes for residents. An expectation for this to occur without financial reform would be unrealistic.
A period of unprecedented demand
With substantial yield compression over the past 12 months, an increased number of aged care providers are unlocking value in select assets via Sale and Leaseback arrangements – a process which has become increasingly popular within the healthcare investment market.
A large number of investors are now re-allocating capital as a result of the ever changing COVID-19 environment to alternate toward 'recession proof' assets. As such, and despite increased stock availability, demand continues to outstrip supply – and why wouldn't it? These assets typically feature traits that are appealing to a large portion of commercial property purchasers, including investments that are land tax exempt; often with long-term, triple net lease agreements in place; located on highly valuable landholdings, ranging from 3,000-7,000sqm.
Just two years ago, investment activity within the sector was minimal and predominately limited to large scale REITs with yields hovering between 7-8%. Today, these yields are closer to 5.5-6% – a figure that CBRE's Healthcare & Social Infrastructure team expects to sharpen.
Demand for this asset class is not something which is exclusive to freehold investments, as a number of going concern business operations continue to be sought after in off-market transactions by both established and new entrants into the aged care sector.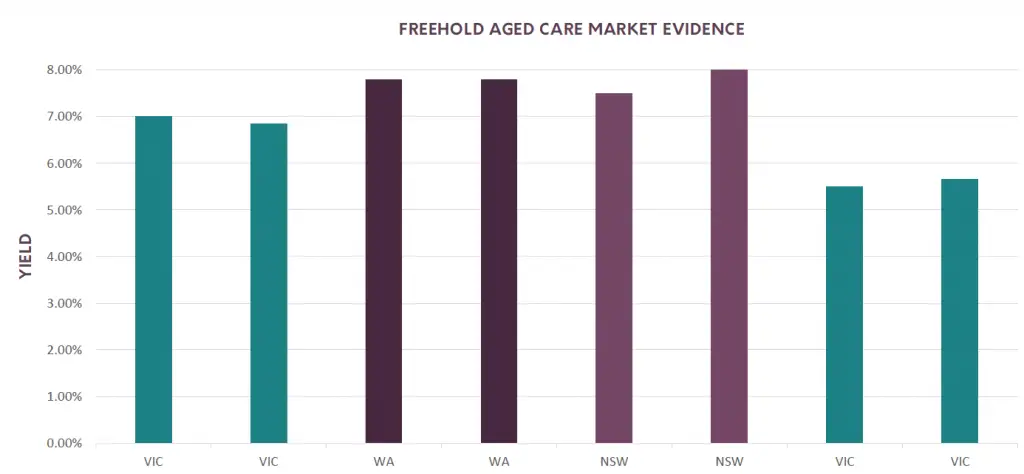 Where to from here
While the aged care space is undergoing reform, securing a reputable and well-managed tenant with strong fundamentals is expected to result in a positive and highly desirable long-term holding for potential investors.
So, what can we expect from the aged care Investment market in FY20/21?
Yield compression.
A greater quantity of market supply – both freehold and going-concern.
Gradual increases in supply, with demand expected to continually outstrip available stock given the heavy owner-occupied nature of the asset class.
Key members of the CBRE team who contributed to this article include: