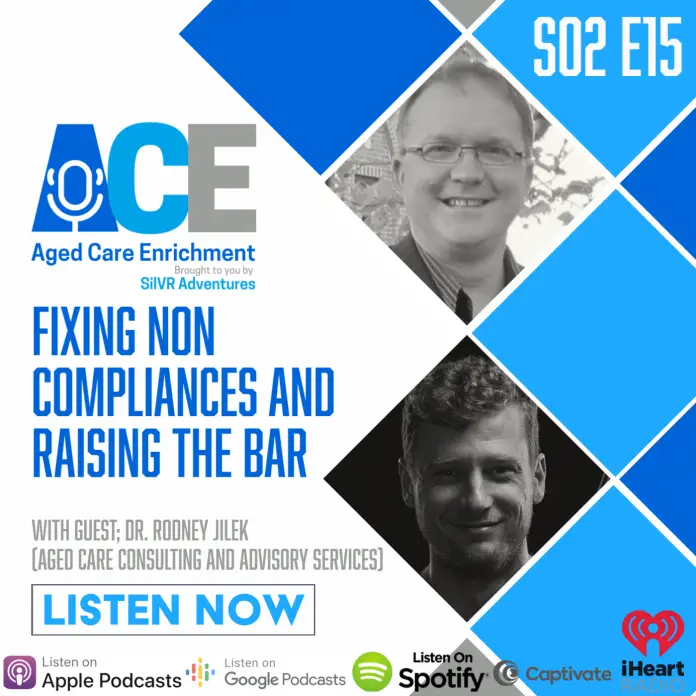 On Tuesday, we welcome our guest, leading aged care consultant, Dr Rodney Jilek – Managing Director of Aged Care Consulting and Advisory Services, a consultancy that spends a lot of time helping non-compliant aged care providers attain the standards required for operation.
He's also starting up his own not-for-profit provider called Community Home Australia, with their first facility due to open soon in Canberra.
Rodney is passionate and opinionated and in this episode he shares with us some of his experiences in compliance advising, as well as his ideas on how we might see longer lasting change in our industry.
The Aged Care Enrichment Podcast is proudly brought to you by SilVR Adventures. Subscribe and check out our back catalogue of available episodes on Apple Podcasts, Spotify, iHeartRadio, Google Podcasts or wherever you get your podcasts from or online here: https://silvradventures.com.au/news-and-media/podcast/