Australian Unity has closed a $30.5 million equity raise to expand its Specialist Disability Accommodation (SDA) Fund portfolio. Australian Ethical, an investor in Australian Unity's SDA fund since its inception, served as a cornerstone participant in the raise.
Jacob Edwards, Fund Manager, SDA Fund, said the capital raised will support the fund's pipeline of strategic opportunities to acquire or develop high-quality accommodation for Australians living with disabilities.
"We are delighted with the strong support received from new and existing investors, including Australian Ethical, that will enable us to accelerate our pursuit of high-quality accommodation opportunities for Australians living with disability," Mr Edwards said.
"Over the last 18-months, our portfolio of market-leading, participant centric SDA assets have continued to grow across the Eastern seaboard and now exceeds $50 million.
Commenting on the growth in ethical investment, Ryan Banting, Australian Unity General Manager Social Infracturre said, "With an increasing focus on ethical and impact investing, investors and society at large have become increasingly conscious of the impact that their spending choices can have. As such, their investment focus has shifted from a purely fiscal return to a negative screen (do no harm) and further to a more positive screen (invest in the good).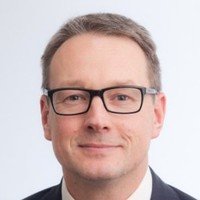 "Both aged and disability accommodation are considered essential pillars for social infrastructure and worthy of the impact investment badge. These sectors are anticipated to receive increased investment funding in the future."
Inside Ageing was able to put some questions to Mr Banting about what type of fundamentals they look for when assessing an investment opportunity and thoughts on recent aged care M&A activity.
"When Australian Unity Specialist Disability Fund considers acquiring or developing property, we focus on three key factors. Firstly, location and proximity to public amenities. Secondly, the amenity itself, where we ensure that we have market-leading design and quality in the built form to allow for improved wellbeing of residents. And finally, the operation, ensuring that we collaborate with the best operators to ensure long term sustained safety and performance.
"Depending on the individual sectors, Australian Unity will also take into consideration a range of other fundamentals. These include access to markets for initial and secondary trades, alternative usage of assets, the effect of government support, ROI calculations, ease of tenanting, quality of build and any maintenance requirements", said Mr Banting.
Commenting on the recent flurry of M&A activity in the aged care sector, Mr Banty had this to say,
"The traditional characteristics of Aged Care continue to remain attractive, including the tailwinds of an ageing demographic, a structural undersupply of market-suitable aged care beds (there is a lot of legacy stock in the market), the bi-partisan support for the sector, and ultra-low interest rates all drive demand for assets that will continue to see strong demand augmented with federal government support.
"Investors are also likely to be taking a view into a future where they believe greater emphasis on the private sector to deliver aged care services (as a consequence of stretched government budgets) will be the norm"