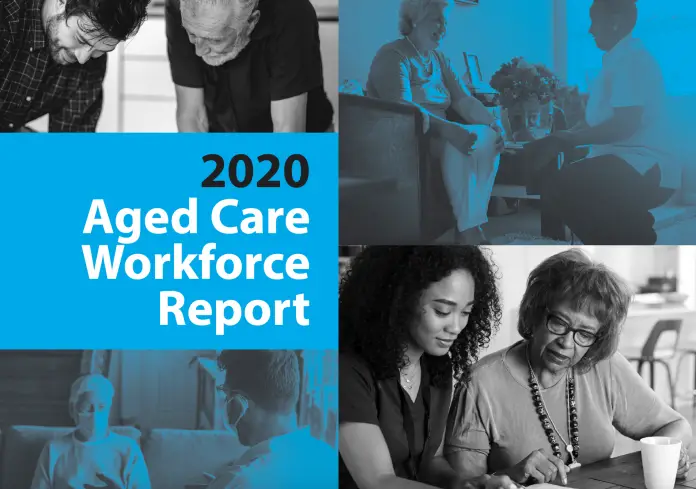 Changing demographics in Australia's regions mean there will be less than two workers in rural areas for each person aged over 65 years in five years' time, adding pressure to aged care workforces.
A new report from Miles Morgan Australia Untapped Market found worker shortages are set to become critical by 2025 with half the current aged care workforce in the age bracket that intended to retire over five years.
The report said there was an opportunity to overcome this pressure point through a new model for healthcare with more small business involvement and the attraction of COVID-19 internal migrants.
Report author and CEO of Miles Morgan Australia, Lakshman Gunaratnam, said a new model was critical to support our regional ageing Australians.
He said international migration would not be a panacea to staff these essential services.
"Building the capacity of local people in regional communities is vital or we risk a race to the bottom in terms of care quality, pay and conditions," he said.
"In the end, if we don't start thinking more broadly about the aged care workforce, and acknowledge and respect macro labour market trends in micro-business growth, we are risking the health and happiness of older Australians."
The report said the current healthcare and aged care model of institutional care would have to be expanded to fit the changing needs.
It pointed to the lack of small businesses in healthcare and social assistance, just 27 per cent of the sector despite being 98 per cent of all Australian businesses.
But as the proportion of older people, aged 85 years and older, grows, the proportion of them in residential aged care would shrink from 6 per cent to 4 per cent.
"This means that high-needs, complex clients will be in the community for longer," he said.
"We can improve the quality of life and reduce the cost of ageing to individuals, government and society when the right care is provided at the point in time – but that requires a local workforce, and micro-businesses are an untapped market."
Mr Gunaratnam said these businesses could support people to age in place at the early intervention stage of the care continuum.
Aged care small businesses, especially micro-businesses, were younger, more diverse, happier and better paid than in major companies or organisations, he said.
Likewise, their consumers benefitted from more care hours and personalised services.
He said these businesses should be boosted to enable better service and care.
"Expecting external migration to be the sole saviour, covering growing shortfalls in the aged care workforce also won't work," Mr Gunaratnam said.
"This is about socially and culturally appropriate care and companionship for older Australians to encourage and support healthy ageing, well before clinical care needs take precedence.
"However, current, traditional models in the sector stifle the kind of personalised, individual care needed at this stage of ageing – and is especially lacking outside of our large cities."
Data sets were provided from labour market analysts, Qualski, and online aged and disability care marketplace platform Mable.