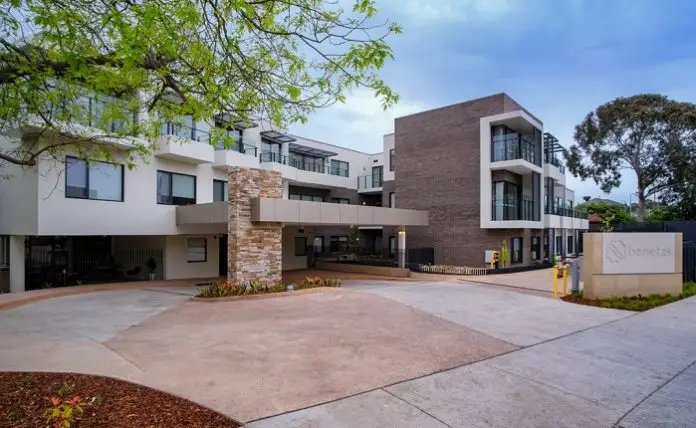 Victorian aged care provider, Benetas, has officially opened its aged care facility crowning jewel: The Views at Heidelberg.
Offering apartment-style living, the facility's unique design emphasises the comforts of home and incorporates local art as a key feature.
Within the home there are 13 aged care apartments, with only 7-8 residents living in every apartment each including its own kitchen, lounge and living areas, with residents having their own private room and ensuite.
Within each apartment, the residents will have a dedicated primary care team allowing more personal and engaging care and more self-determination and choice for residents. This naturally fosters relationships so that care and support is more personal and engaging.
The design of the facility also draws on the significant influence of the Heidelberg School in the area and uses artwork commissioned by local artists in the region, throughout the building.
A Memorandum of Understanding has been signed between Benetas and the Heidelberg Artists Society to collaborate on a Gallery for residents, families and visitors at The Views. Works will be available for sale and regularly rotated supporting the work of local artists.
All current residents of Benetas Dowell Court will be relocating from Ivanhoe to The Views at Heidelberg on Monday 15 October.
Benetas CEO Sandra Hills OAM officially opened The Views at Heidelberg earlier this month.
"We are proud of our new approach to aged care and recent research released by Flinders University confirms that our model of residents living in smaller home-like clusters have a better quality of life," Ms Hills said.
"Benetas is honoured to be partnering with the Heidelberg Artists Society to provide a wonderful gallery of works for our residents and visitors to enjoy."
"We've focused on providing residents with a more home-like environment, with handpicked and custom made furnishings to add that little bit extra to the atmosphere."