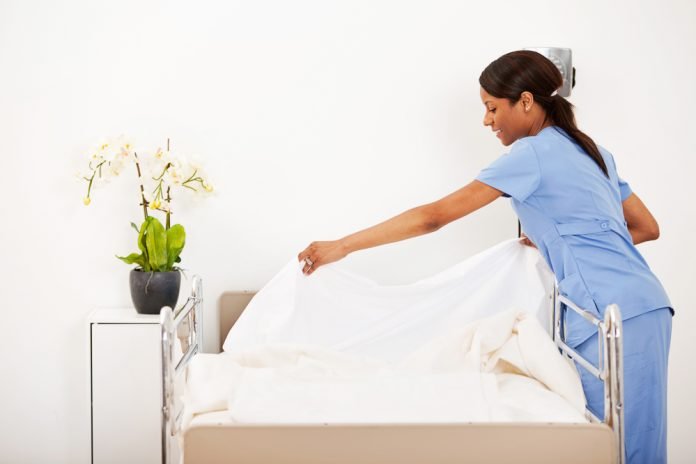 Increasing costs relating to staff, administration, goods and services are slowly crippling residential care providers as revenue fails to keep pace, according to new data.
Results from the latest half-yearly survey by StewartBrown released this week show an overall decline in the Everyday Living Result over the past 11 years by an average of $7.35 per bed day and by $7.99 per bed day from the peak result (Dec-08).
The auditors attribute the significant decline in Facility Result (EBT) mainly to care expenses increasing at a much higher rate (4.5%) than revenue (3.1%).
"The recoupment of everyday living costs continues to be an area of concern for approved providers. Whilst opportunities exist to charge additional optional services to residents, several challenges exist in this regard," the auditors said.
"A major issue is in relation to supported residents who, by majority, do not have the financial means to pay for additional services, or indeed pay a higher Basic Daily Fee (85% of the single pension)."
"Many providers are also very conscious to not introduce a tiered system whereby some residents are able to access additional services based on their ability to pay whilst others do not receive such additional services due to the inability to pay a higher charge."
"With a supported resident ratio averaging in excess of 45% across all aged care facilities, this will continue to be an issue for providers in addressing the introduction of additional services."
For the six months to Dec-18 the costs of providing everyday living services exceeded the revenue by $7.38 pbd (Dec-17 $7.17 pbd).
"It is clear that the increase in the Basic Daily Fee has not kept pace with cost increases, particularly in catering, cleaning and laundry costs."
The survey found direct care staffing hours per resident per day increased from 3.06 hours two years ago to 3.16 hours. Staff costs have risen by $5.57 per bed day during the same period.
"This increase alone is in excess of the average rise of ACFI revenue of $5.32 per bed day. It is clear that the revenue base of residential aged care providers is not keeping pace with the rising costs," the auditors said.
At the Average facility level it is becoming increasingly difficult to remain financially sustainable. A return of $7,391 per bed per annum is unlikely to be sufficient to refurbish or replace infrastructure when the time comes, nor to attract the necessary capital to grow the sector.
At a regional level these results deteriorate further where the average EBITDAR for a facility in outer regional, remote or very remote areas was $3,939 for the half year to Dec-18.
"We note that the Government has announced an increase in the viability supplements for those facilities that qualify for it, but this will not address the underlying issues facing these facilities, which includes staff shortages, higher costs of goods and services, lower accommodation prices and lower occupancy rates," the auditors said.
StewartBrown has recommended the Basic Daily Fee base amount be increased by $10 per bed day and supported residents should be funded by additional subsidy to ensure equity.
The auditors also warn that the way in which depreciation is applied over 40+ years with little to no refurbishment factored in, skews the results which show an accommodation surplus.
"If buildings were depreciated at 4 per cent per annum with an effective lifespan of 25 years which is more realistic, there would be a reported accommodation deficit rather than a surplus," they said.
The auditors also believe there remains some confusion in relation to accommodation pricing and this has resulted in providers not having an effective accommodation pricing strategy.
"The consumer expectation that the standard of accommodation, and accordingly, the pricing is relative to direct care provided is somewhat misconstrued. A higher accommodation price does not equate to a higher standard of direct care."
StewartBrown recommends providers review pricing strategies to be more targeted to the local house or unit prices in the geographic area and consider other factors such as:
• Amenity and general standard of accommodation offered
• Target market
• Common areas and other facilities available to residents and their families
• Cost to build in the construction of the facility, the standard of accommodation
The report also notes administration costs have continued to increase at a rate higher than CPI with one of the main drivers being increasing compliance requirements.
This has been exacerbated by costs associated with fulfilling information requests in relation to the Royal Commission.
In its December half year report to the ASX, Estia stated that the external direct costs associated with preparing for and making submissions to the Royal Commission amounted to $914,000 during that reporting period.