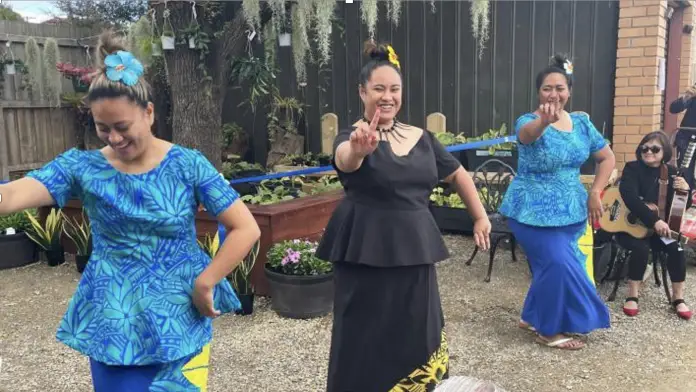 This article is part of our showcase of the 2021 Future of Ageing Awards. Dementia Australia's 'Dementia-Friendly Communities' program won the Community Engagement category.
A program to empower people living with dementia and boost understanding of the condition has been credited with improving community supports at the grassroots.
Dementia Australia's Dementia-Friendly Communities program won the community engagement category in Inside Ageing's recent Future of Ageing awards for its impact to reduce discrimination and improve social isolation.
The program is aimed at providing local solutions to the challenges for people living with dementia in that community and has implemented solutions ranging from changes in the built environment, growing supports for culturally and linguistically diverse communities, and ensuring diversity and inclusion from workplaces.
The Dementia Australia submission highlighted the need for community-based programs to support those living with the condition to lead healthy and enriched lives.
"With the support of their communities, people living with dementia can continue to live the life they choose," a spokesperson for the program said.
"They can continue to engage in the activities that are important to them and more importantly be the catalyst for change."
A key part of the program is forming Dementia Friendly events and building dementia advocacy. This is important to overcome the ongoing challenge people living with dementia face due to their condition.
The submission said communities needed to change their understanding of the disease, which affects about half a million people in Australia. About 1.6 million people care for someone living with dementia.
More than 70 per cent of people living with dementia live in the community, and this could increase if there were better supports in place to enable it. This, in turn, would reduce the costs of residential aged care.
"The need to reduce discrimination and increase understanding of dementia by greater awareness and meaningful engagement for people with dementia of all ages – that is the lived experience approach – is imperative," the submission said.
"The need to empower people with dementia by recognising their rights and capabilities so that they feel respected and, to the extent that they are able, empowered to take decisions about their lives is equally imperative.
"The challenge is to create a society where dementia is normalised and people with dementia are supported to continue to live fulfilling lives for as long as possible with the understanding that dementia is a disability."
Dementia-friendly communities are diverse, depending on the need of the local group. This has meant programs to support dementia education in Turkish, Italian or Polish language, the unique consideration of the LGBTI community when navigating dementia care, or heralding a new "calm room" in a shopping centre so people can self-regulate when needed.
There is a dementia café in WA's City of Swan, and SA's Onkaparinga Alliance is made up entirely of people living with dementia and their carers.
Another key area is the creation of Dementia Friends to run events and spread the word about the condition. Since mid-2019 there was an almost 60 per cent increase in the number of Dementia Friends.
The number of recognised Dementia-Friendly Organisations is also developing. There are 29 existing businesses, local governments or community service providers that are strategically working to better meet the needs of people living with dementia. This is up from 11 in 2019.
Another 33 are on the way to achieving recognition as Dementia-Friendly Organisations. This includes an inclusive workplace, training for staff about the condition, changes to the environment so it is accessible and makes sure language and design is clear.

"This program is creating real change that is enabling more people living with dementia to be more likely to continue accessing products and services without embarrassment – to continue the hobbies and activities of a lifetime, and to communicate with people who understand how to communicate with people with dementia – ultimately to empower them to live well with dementia," they said.
For further information: dementiafriendly.org.au