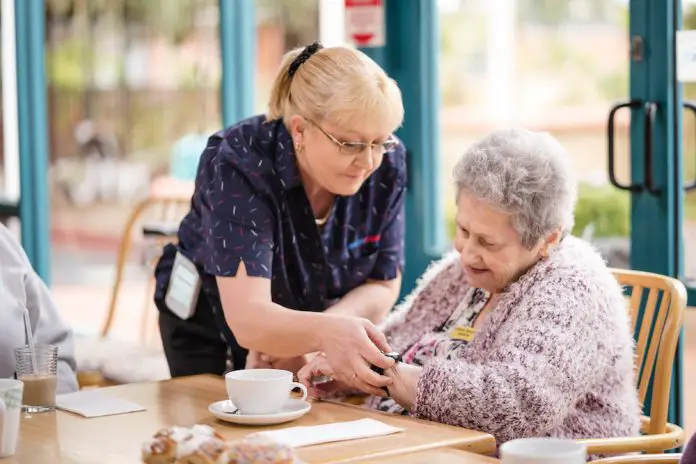 Australia's federal health department has called for proposals to train specialist aged care nurses.
Following last year's Budget announcement of $10.8 million in funding to increase nursing skills in the sector, Health this week [Jan 8] released details of the Aged Care Transition to Practice Program.
The program wants to engage registered nurses in their first year of clinical practice and develop their capabilities specific to aged care.
It is also aimed at increasing the attractiveness of the industry through mentoring and career pathways, and increase providers' ability to attract, develop and retain new nurses.
"[The program] will assist nurses who are new to working in aged care by providing the support needed to develop their knowledge, skills and competence in the delivery of quality aged care services," the tender said.
"The funding will provide opportunities for the nursing workforce to increase their skills and capabilities while addressing the unique challenges facing nurses in the aged care sector."
The Australian Government has come under pressure from unions and advocacy groups, and the Royal Commission into Aged Care Safety, over care standards notably in residential aged care.
The Queensland Nurses and Midwives Union has repeatedly called for "safe staffing laws" and nurse ratios in private aged care over many years.
There is no national requirement for a nurse to be rostered at aged care.
Under the tender requirements – which must be submitted by February 17 – the organisation must demonstrate a strong understanding on clinical requirements, workforce issues and the wider aged care sector. Further details and to apply – https://www.tenders.gov.au/Atm/Show/?Id=69727899-caf7-4fb2-a9ed-05b9f3aab3d8
The program should ideally be scalable, with the first entrants starting next year and ending in 2023.
It must be able to show its flexibility and adaptability in providing services to meet changing government policy.
And it must meet the reporting and quality management emergency requests from the health department.
It must also have the capacity within its organisation for junior nurses and senior mentors to have the time to undertake the program.
"The program may start in one location, but must expand to three or four locations, including a regional or rural area by the third year," it said.
"Different suppliers may be chosen to run the program in different locations."
Proposals should outline the number and cost for each participant each year, in line with best practice.
Undertaking the program must not degrade or disrupt the existing services.
Nursing skills and numbers are expected to be a feature of the final report from the Royal Commission into Aged Care Quality and Safety.
It's interim report highlighted the challenges.
By 2050, the workforce will need to double its 2011 numbers to 980,000 staff.
There are workforce issues across "every aspect" of their inquiry.
"An aged care workforce which is properly trained, appropriately paid and given the opportunity for professional development will not only provide good care to older people, but also make it easier for employers to attract and retain staff," the interim report said.
"The Royal Commission has heard that the aged care sector is grappling with how to attract, train, retain, and sustain its workforce."
Last year's Budget also included funds to expand the Australian College of Nursing scholarship program, and introduce a completion bonus, and to create a skills development program for nurses and personal care workers in aged care.
"The funding will provide opportunities for the aged care workforce to increase their skills and capabilities – and support them to be well equipped to ensure the care and protection of the people in their care," Budget documents said.
Further information and to apply – https://www.tenders.gov.au/Atm/Show/?Id=69727899-caf7-4fb2-a9ed-05b9f3aab3d8