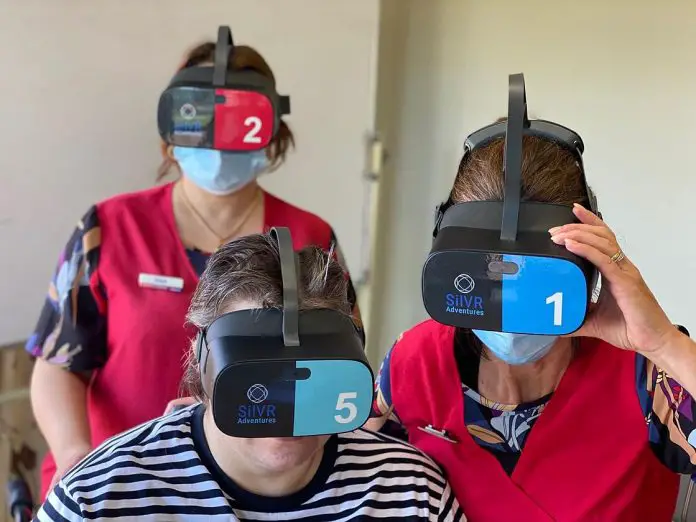 Summerset, one of New Zealand's leading retirement village operators, catering to more than 7,000 residents, has been using virtual reality (VR) sessions to improve the quality of life of those in their care. These sessions have been particularly beneficial for those with visual or hearing impairments, as well as those who prefer to keep to themselves or are new to the village.
Award-winning VR company SilVR Adventures, partnered with Summerset in 2022 to provide residents with unique experiences and adventures. Divisional Recreational Therapists (DRThs) at Summerset have reported that these virtual reality sessions have helped to forge new relationships among the residents, particularly for those who are newer to the village.
Stephanie, a DRTh who works in the memory care branch of Summerset, shared that residents with dementia have had positive experiences with the virtual reality sessions. They are able to reminisce about their past experiences and share stories with their families. In some cases, family members have even joined their loved ones on these virtual adventures, creating meaningful memories for all.
Kirsty Johnson, Programme Activities Lead at Summerset, and Orquidea Tamayo Mortera, National Diversional Therapist and President of The New Zealand Society of Diversional & Recreational Therapists Inc have championed the partnership with SilVR Adventures. They believe that the use of technology can enhance the cognitive, cultural, spiritual, emotional, and mental needs of residents with limited mobility.
"Enriching a senior's quality of life is one of the most meaningful jobs there is in my personal and professional point of view. Introducing technology that has the power to make our jobs more purposeful, but at the same time to make such a positive impact in senior life is priceless. SilVR Adventures has proven to be a fantastic piece of technology that can easily enhance residents' cognitive needs, meet their cultural and spiritual needs through meaningful reminiscence via the tours, support their emotional and mental needs, especially for residents with limited mobility, and facilitate joyful experiences in less than 10 Minutes. I am truly grateful for the opportunity to be working in partnership with Colin and his team to continue to bring the best of life to our Summerset residents, " shared Orquidea Tamayo Mortera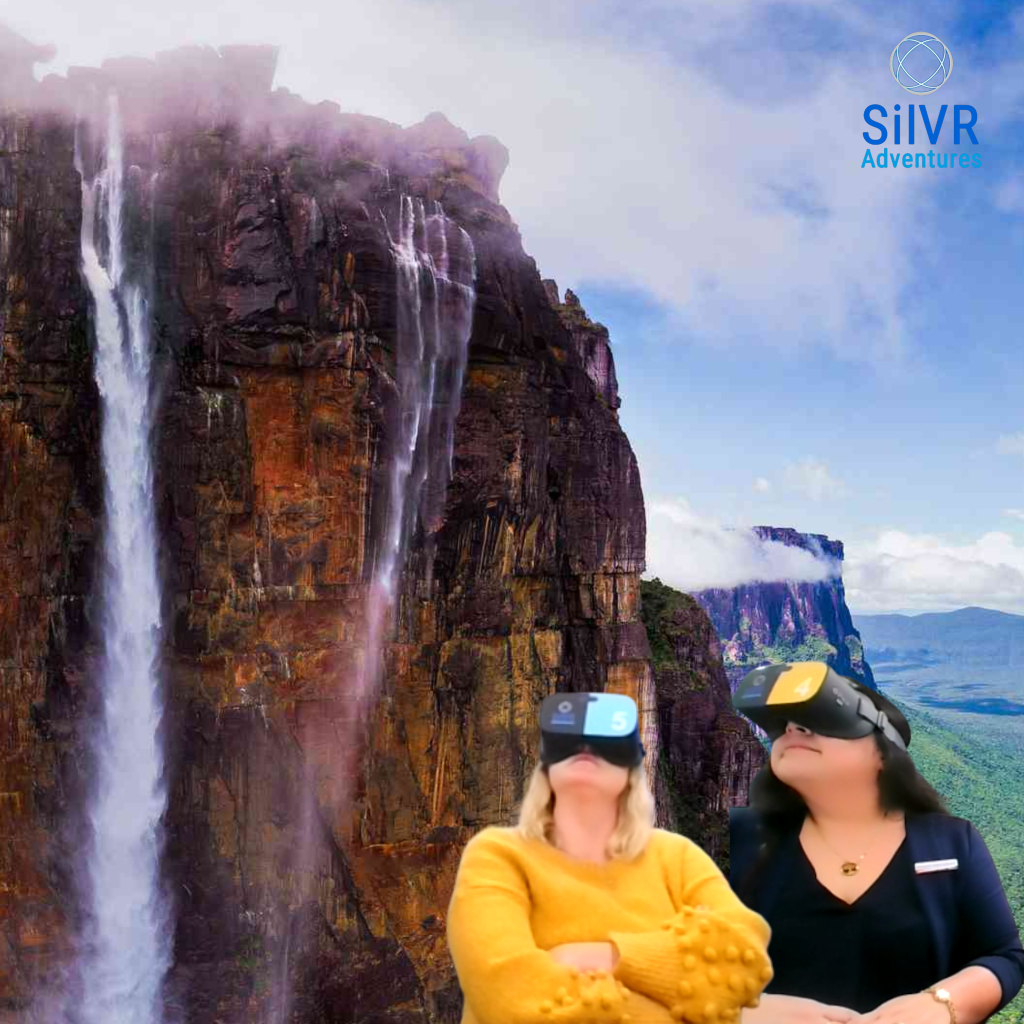 Christina, another DRTh at Summerset, shared a heartwarming story about a resident who was recently widowed and struggled to find joy in recreational programs. Through gentle encouragement, the resident allowed herself to be taken on a virtual reality session and has since become an ambassador for all things VR in the village. Despite her visual impairment, she found joy in the immersive experiences and expressed gratitude towards the DRThs for guiding her towards finding joy again.
These virtual reality sessions have proven to be a fantastic tool for enhancing the overall well-being of Summerset residents. They have allowed for social engagement, reminiscence, and new experiences for those who may not have otherwise had the opportunity. Summerset's dedication to improving the lives of its residents through innovative approaches such as these is a testament to its commitment to providing a high quality of life for its community.
You can hear more from Orquidea talking about the importance of meaningful activities in a special episode of the Aged Care Enrichment podcast here:
About SilVR Adventures
SilVR Adventures is eradicating social isolation through meaningful and shared virtual reality experiences. From aged care homes and retirement living communities to hospitals, their industry-award-winning solution is being used to reduce depression and loneliness by enhancing social connections among vulnerable populations. Participants in group sessions can stimulate memories, tick off bucket list items together, revisit personal places of significance and share stories, helping to remain engaged with family members, and improve their quality of life. SilVR Adventures is being used by innovative care providers across Australia, NZ and the UK, and has dementia-based research with Deakin University – supported by the Aged Care Research & Industry Innovation Australia (ARIIA), and has strategic partnerships with major organisations like Optus, Amazon Web Services and La Trobe Innovation and Entrepreneurship.