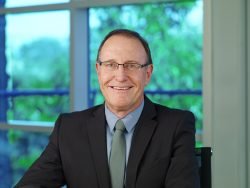 Graham Francis has been the CEO of SwanCare since 2005. Today he discusses the organisation's recently unveiled strategic plan and the importance of leadership. 
As a not-for-profit organisation and one with a charitable focus, it is a constant challenge to balance our vision and mission with the ever-increasing demands that the competitive aged care sector places upon us.
However, like all not-for profit entities, we need to ensure that we maintain a viable business to enable us to reinvest funds and guarantee our continued survival.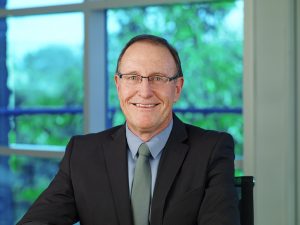 Our newly unveiled strategic plan paves the way for the continuation of our steady growth, and our aspiration to leadership and excellence within the aged care arena. As such, it focuses on three main areas: vibrant communities; quality care; and a robust and sustainable organisation.
With respect to our strategic pillar of being a robust and sustainable organisation, we are primarily referring to our infrastructure, both current and proposed, and also to our ability to adapt to the ever-changing climate of aged care.
Significantly, SwanCare has a large site in Bentley, the largest single site in WA in fact, and this is our main focus for our future development opportunities. An overarching master-plan for this site, developed three years ago, paves a structured, achievable and affordable management plan for its long term development. The plans involve constructing new infrastructure, but also looking at the adaptive reuse of some of the ageing buildings – and so we find ourselves balancing building new, and adapting our older buildings to meet contemporary demands.
Further to this, we are now looking to develop our home care service to complement the integrated nature of our service delivery, and we're also looking at opportunities to expand the SwanCare future operational capacities to other strategic sites in the WA metro region. The latter plans are long term objectives, but are borne out of the structured and methodical growth and subsequent positive financial surpluses that we have been able to achieve as a direct result of these initiatives.
SwanCare is a nimble and agile organisation with a flat management structure, and with the corporate administration centralised on site, alongside all of our operating facilities. This means, as an organisation, we can adapt quickly to changing market forces and are able to adjust our focus to suit the market.
Having low corporate overheads, and the ability to achieve economies of scale through our sheer size and co-location on the one site means that we have a lower operational cost threshold and can sustain positive EBITDA performance in a market place where many other operators are struggling.
Certainly, we are continuing with the theme established several years ago which is focused on ensuring that our infrastructure and support services are the best they can possibly be, so that when people sit down to make a choice about their retirement living options, or seek residential or home care, SwanCare is an organisation at the top of their list.
With this in mind, it is expected that over the next five years, we will be spending in excess of $60 million on capital improvements, upgrades and additions to our amenities and facilities, both at Bentley in Perth and at Australind, in WA's Southwest.
As an organisation we are now in a financial position whereby we can comfortably and confidently plan for expenditures of this magnitude and know that this will not impact on our long-term sustainability and viability. This is a result of many years of hard work and restructuring to position ourselves to extract maximum benefit from the changing aged care landscape.
Among the planned improvements includes the most ambitious development our Bentley site has seen since its inception in the early 60s – the construction of a new multi-million dollar leisure precinct and community hub.
We are also on track to construct our fourth aged care facility at the Bentley site, a 120-room configuration anticipated to open its doors in 2019. These expenditures are vital to secure SwanCare's continued success and long-term viable future.
We also firmly believe that our people are the key to our future success. SwanCare employs a dedicated workforce of more than 350 staff who support the specialist qualifications and broad experience of our high performing management team. Our values reflect the importance that we place on our staff, our clients and our stakeholders, who contribute to the creation of the community which underpins our success.
SwanCare has invested substantial time and resources into developing a culture of inclusiveness and respect. A recent culture and values workshop attended by all of our 350 staff validated the excellent values and culture that the organisation has nurtured over the years.
The staff at SwanCare have determined the values that we should bring to the work environment, this was developed over a long period involving many number of consultations, workshops and discussions.
The outcome has been that staff have a genuine buy-in to the values. This has had a direct impact on the culture, and furthermore, the staff are now fully aware of the importance that they play in the success of the organisation and are aware that we all need to work together to ensure that the challenges and goals that we aspire to achieve can become reality.
In another staff driven collaboration, we are currently in the final throes of developing an Employee Value Proposition (EVP), i.e. identifying what makes SwanCare unique and what is our "value" in terms of employment differential compared to our peers.
We will be using the outcomes from the EVP to structure a marketing and promotion campaign to further assist with our on-going recruitment and staff resourcing.
To promote SwanCare as an employer of choice and a sought after destination for employment, four years we introduced a Rewards, Recognition and Retention program, called Swan Feathers.
The program is now embedded as an integral component of our employee management, and has had a positive impact on attraction, and more importantly retention of staff.
Since the introduction of the Feathers program our turnover of staff has reduced from over 30 per cent per annum to now approximately 16 per cent. This level is well below industry benchmarks for our sector.
The simplicity of the program is its real advantage. It relies on fellow staff, peers, residents, families and visitors 'catching our staff doing good, and filling in an on-line Feathers nomination.
Staff accrue Feathers (points), much like a frequent flyers points scheme, and these points can be redeemed for a number of rewards as depicted in our own on-line Feathers Swanalog (aka catalogue).
Put simply, at SwanCare, we aspire to leadership and excellence in the aged care arena. We have developed our latest strategic plan to achieve the best possible outcomes for our residents, staff and stakeholders, and to create a sense of community that is true to our vision and mission.