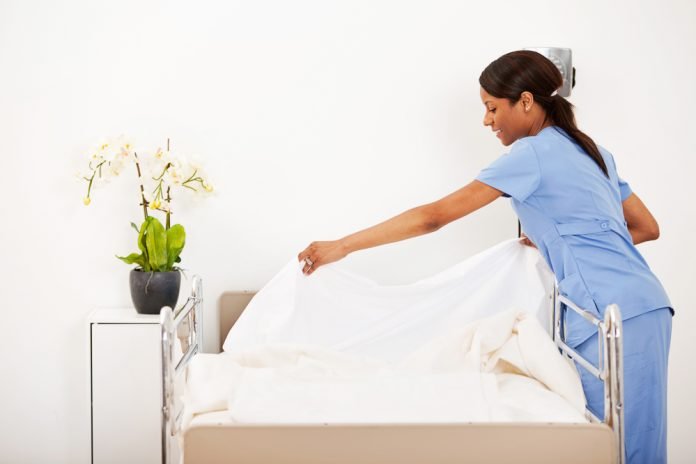 The aged care peak bodies have responded strongly to proposed legislation by the Queensland State Government that will require aged care providers to publicly report staffing information.
LASA and ACSA both issued statements calling on the Queensland Government to work with the Commonwealth and the other states and territories on a comprehensive national approach to staffing levels in aged care, rather than going its own way without industry consultation.
The State Government has announced that all residential aged care facilities in Queensland will be asked to publicly report their staffing information under proposed legislation.
Ahead of an address to the Queensland Nurses and Midwives Union annual conference, Premier Annastacia Palaszczuk said elderly Queenslanders and their families deserved to have the best available information to make choices about their living arrangements.
"We know staff to patient ratios work in the health system, saving lives and money," the Premier said.
"Now we want to see nurse-to-resident ratios help in the aged care sector, providing comfort and confidence for residents and their families.
"Revelations at the Royal Commission into Aged Care and recent events at the Earle Haven retirement village on the Gold Coast provide a stark reminder that elderly Queenslanders deserve the best possible care."
"We want private aged care facilities to share their staffing levels for the sake of transparency.
"If they choose not to, we won't be afraid to reveal the identity of those unwilling to do the right thing by elderly Queenlslanders.
Minister for Health and Ambulance Services Steven Miles said the laws would complement legislatively mandated nurse-to-resident ratios being implemented in Queensland's 16 publicly owned aged care facilities.
"It makes sense that public and private facilities are on the same playing field when it comes to transparency and accountability," Mr Miles said.
"Staffing is a vital factor when making such a decision – you want to know there are enough people working at the facility to ensure it is providing appropriate care and that staffing levels are safe.
"Private aged care is the responsibility of the Commonwealth Government but this is an initiative we believe should be in place for the sake of elderly Queenslanders."
Queensland's state-run residential aged care facilities will begin quarterly reporting of their staffing information this year.
The information will be included on an interactive website, which is being developed to help consumers compare private and public facilities when making decisions about their healthcare.
The interactive website will publish four categories of information about public and private hospitals:
general information
compliance information
access, process of care and patient outcome data at a hospital level and
access, process of care and patient outcome data for clinical specialities.
The Queensland Government said it will consult with private aged care industry, its peak industry bodies and the Commonwealth Department of Health over the drafting of the new legislation.
Both ACSA and LASA raised concerns of duplication if Queensland creates its own reporting system, and that staffing levels are not the only determinate of quality care.
LASA said it fully supports providing older Australians with appropriate information to assist them in making important decisions about their care needs, however outcome-based measures, particularly those based on direct consumer feedback, are likely to be most useful for consumers to identify which services will best meet their needs.
Key drivers that determine the levels and mix of staff in residential care facilities include the needs of residents, the design of the buildings and the models of care in place.
LASA also pointed out that higher levels of staffing and registered nurses did not prevent the tragic failings at the Oakden Older Persons Mental Health Facility in South Australia and will not translate into high standards of care.
"LASA Members have consistently expressed their desire, and their need, to have more staff to deliver care and support to older Australians, and that these staff need to be appropriately skilled and qualified, as well as adequately remunerated," CEO Sean Rooney said.
"However, with government subsidies not keeping pace with the ever increasing costs of providing care and support, this constrains the ability of providers to consistently meet high standards."
ACSA Acting CEO, Mr Darren Mathewson welcomed the attention on staffing, however he said solutions need to be addressed in the context of the bigger picture.
"Previously, the Queensland Government acknowledged that staffing ratios needed to differ from centre to centre based on the individual and complex needs of residents," Mr Mathewson said.
"As Queensland Health Minister, The Hon Dr Steven Miles said in The Australian in September 2018, aged care was 'more than just a numbers game'. So ACSA is concerned about the nature and language of today's announcement that seems to fail to acknowledge this."
"ACSA acknowledges the call for transparency and more meaningful consumer information, so residents and their families have access to relevant information, however, the federal government is already active in this space. There is a risk of duplication and confusion.
"We are concerned that a pattern of knee jerk policy responses is becoming the norm – with bigger picture structural and funding issues being ignored.
"We know that people in aged care will be at times needing higher levels of support and we want all people to get that care when they need it. If we are to treat older Australians with respect as our population ages – we need ongoing collaboration and dialogue to solve some big-picture challenges of the next few decades, not policy on the run.
"Our providers of aged care want the same things as older Australians and their families, to have safe, quality care and services," said Mr Mathewson.