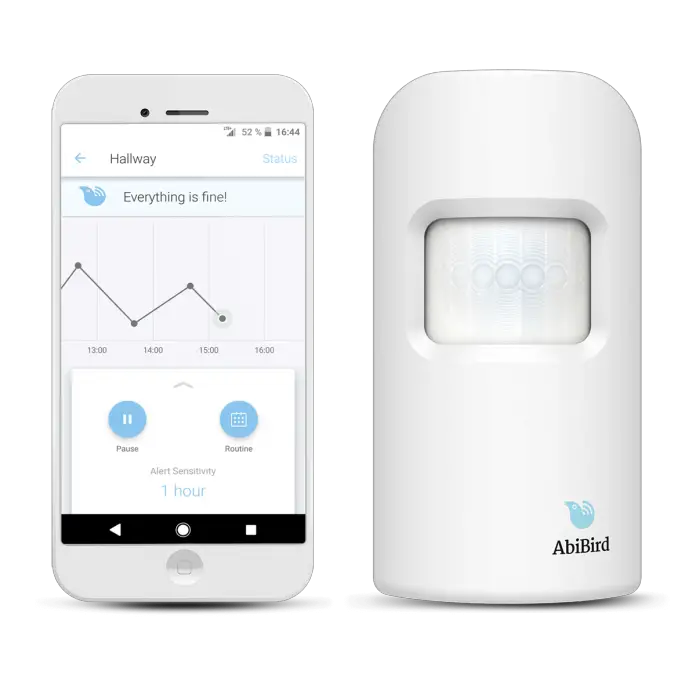 A new product that helps to detect changes in people's activity without the need for wearable devices is on the market in Australia.
AbiBird has been developed to assist people to live independently for longer through the use of sensors placed throughout one's home which feed information to an app.
The sensor tracks activity in their home according to a set routine.  If activity stops, or varies from the routine, an alert is sent to the app on a loved one's phone.
The product is being marketed to retirement living village operators, as it has no camera or recording function, protecting people's privacy while still providing enhanced safety.
AbiBird can assist family members to remain unobtrusively connected and to look-out for their older loved ones, as well as assist providers with a cost-effective and instantly available solution that has no up-front installation costs.
AbiBird operates on Telstra's Cat-M1 Internet of Things (IoT) network. The IOT network is available across the majority of Australia and is not subject to disruptions caused by the NBN rollout.
It uses 4 x AA batteries and does not require mains power.
The cost of the AbiBird solution is eligible to receive funding under the Aged Care Act and where a resident has an assessed Consumer Directed Care (CDC) package or receives funding under the Commonwealth Government's HCPP or CHSP programme.
The monthly cost of the sensor can be invoiced directly to the resident, family member or primary Carer.