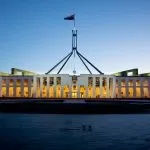 Three ASX-listed aged care providers Regis Healthcare, Estia and Japara have spent more than $6.7 million in direct costs responding to the... RSL Care + RDNS are understood to be in discussions with Sentinel Property Group to take over operations at Estia Health. Sentinel, which now owns... Japara has reported an increase in staffing costs of $18 million in its mid year financial reports, which has been tipped as the reason why its share price dropped last week. Estia Health is reportedly on track to meet its target of raising $136.8m in equity but has seen its share price fall to $2.44 this week. The impact of the revised ACFI changes on the three ASX-listed aged care providers will see an overall funding loss of $17 per resident per day compared to previous estimates of $24 per day, according to a report in the Australian Financial Review.