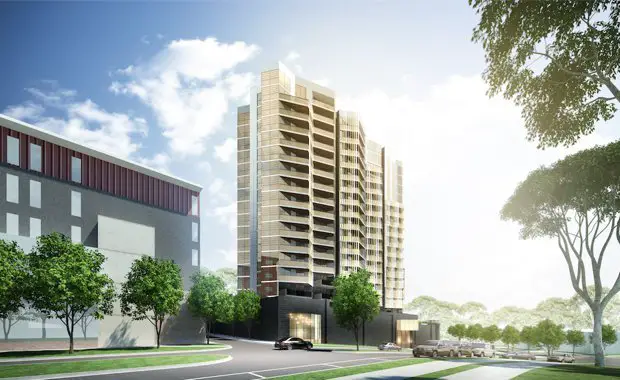 A revised proposal for a 19-storey development featuring 190 apartments across two buildings on the Pentridge prison site in north Melbourne has been approved by the Planning Minister.
The proposal for 'Air Apartments' put forward by Shayher Group will feature various housing styles to appeal to Coburg's diverse demographic, plus retail and community facilities.
The development will include a higher mix of two and three-bedroom apartments than previously proposed,109 bicycle spaces and about 1000sqm of public open space.
There will be 195 car spaces of which 57 will be used by neighbouring existing properties, which contributes to the overall masterplan of the heritage site that requires high density for long term sustainability.
Shayher Group project spokesman Anthony Goh said the development will be central to the introduction of new services, food and retail in the area and enhance the site's overall liveability.
"The site's centralised location makes it the perfect spot for an activated centre to enhance residents' overall liveability, providing the opportunity to introduce new integrated residential, food and retail offerings into the existing area," he told The Urban Developer.
"A site like Pentridge not only requires high density housing to ensure its economic viability in the long term, but it is also suitable for a higher density development due to its close proximity to public transport infrastructure, shops and schools, thereby reducing the number of cars on our roads and encouraging residents to walk to nearby facilities," Mr Goh said.
In addition to its new development, the Group is spending more than $2 million on restoring the heritage site which include the iconic guard towers.
An Adina Hotel and new retail precinct will form the next stage of the project.
The Shayher Group is backed by Taiwanese apartment developer Par Jar Group and was given approval to redevelop Kings Row in inner Brisbane into a 293 apartment precinct.