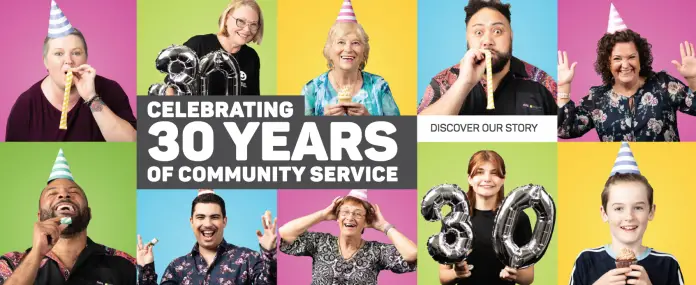 This article is part of our showcase of the 2019 Future of Ageing Awards. Feros Care won the Community Engagement category.
One of Feros Care's goals is to help Australia re-imagine what ageing looks like by raising awareness of the value of seniors. 
Feros Care want to inspire Australians to live boldly, showcasing age as no barrier to learning, experiencing and living an active life.
The subsequent Grow Bold campaign captured the imagination of mass media, creating a social media reach of 200,000 and engaging eight million people throughout 2018-19, outperforming almost all other Aged Care social media.
Project Overview
Feros launched 15 Bold programs during an 18 month period, with notable activities including Fearless Films, Ask Gran Not Google and Bold Ballerinas.
Each project successfully reinforced Feros Care's mission to encourage Australia to think differently about growing old, highlighting the possibility to Grow Bold.
How it came together
Feros' Grow Bold campaign emerged from a desire to smash stereotypes around ageing and ability, and prove hat life can be fun at any age. With the motive to empower people to succeed, and seniors to feel less invisible, Feros' idea was to normalise and celebrate the ageing process.
The Grow Bold campaign was made up of innovative, creative and intergenerational programs aimed at promoting seniors by creating positive connections in a fun, informal way.
Some of the Grow Bold campaign activities included Fearless Films, a collection of inspirational short films showcasing the surprisingly bold lives of nine seniors who are smashing stereotypes around ageing and ability.
The collaboration between Feros Care and Screenworks saw each senior star in and produce their own short film, before walking the red carpet at a gala premiere in Byron Bay last year.
Another Grow Bold activity was the Ask Gran Not Google. This was the brainchild of Feros Care employee Shelly Fletcher, whose family banned technology in favour of going to another trusted source, their grandparents. Shelley and her cousins did a family experiment where all questions were directed at Nana and Pop first before searching online
The Ask Gran Not Google National Rollout has attracted $533,033 in Strong and Resilient Communities grant funding. A total of 265 schools across NSW, Qld, ACT and Tas have now participated in classroom activities and invited seniors and grandparents to share their knowledge with students.
Another activity in the campaign has been Bold Ballerinas, wherein Byron Bay Residential Village residents have been attending ballet lessons as part of the Feros Care Bold Ballerinas initiative that aims to improve strength, balance and flexibility through dance.
After a few classes, the seniors, with an average age of 90, were joined by four-year-olds from Byron Bay Preschool.
Outcomes
Each Grow Bold program has achieved extensive media attention, including national TV, radio, print and social media. Grow Bold is successfully manifesting a global conversation about ageism and possibilities for seniors.
The positive response to Fearless Films has been overwhelming. The films' distribution to organisations like Virgin, Young at Heart Film Festival, Seniors Week, Coolie Rocks On and Byron Writers Festival has distributed the Grow Bold message, with Fearless Films having generated $819,573 media and PR value.
A teachers' and seniors' survey on Ask Gran Not Google found seniors enjoyed the session and wished to do it again. Students equally reported positive feedback. The pilot was so successful that it received $480,000 Federal Government funding for a 3-year campaign till 2021.
The overall Grow Bold campaign has surpassed all media expectations. With 200,000 social media hits each day, Feros Care's online following is outperforming almost all other providers in this space, highlighting community appetite for a change in perception.