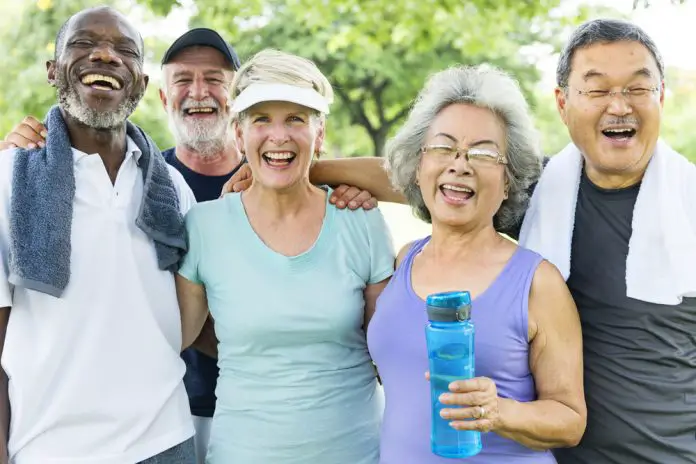 Loneliness is killing people. Literally.
We know from research that loneliness and isolation are risk factors for stroke and heart disease and may pose a bigger risk of premature death than smoking or obesity. According to a survey of 1600 Australians, more than half said they feel lonely at least once a week.
But Brisbane man Shaun Mahoney and his mother Carol are working to turn that around, arranging free weekly catch up groups all around Australia and New Zealand to help those over 55 make new friends and combat loneliness.
What started off as a bright idea by two passionate and tech-minded family members has now taken off. Since launching the Chirpy Plus website just a few months ago, 20 000 people over 55 have signed up wanting to meet people and build new connections.
"One of the most unmentioned epidemics that is facing us today is loneliness," says Chirpy founder Shaun Mahoney.
"We decided that we really wanted to make a difference in the lives of over 55s. We put our heads together and did some research and it seemed like everyone was saying, 'We need your help in creating a community for those who are struggling with loneliness.' So that's exactly what we did."
There are currently more than 65 different catch up groups around Australia and New Zealand arranged by the Chirpy Plus network, but that's growing by up to 10 new groups every week."What a wonderful idea, there are a lot of lonely people around. I'm retired from a busy working life, my family is busy with work and children or live a distance away. I have a friend who goes to Church, not so much for the religion but for the company.
"We are on track to get 100 000 members by the end of the year," Shaun said.
Bupa Mental Health and Wellbeing Innovator, Professor Jane Burns, has welcomed the initiative saying greater social connection has been shown to reduce a person's risk of early death by 50 per cent.
"As humans we need to be connected and we like to feel valued, that's why volunteering is good for your health. Meaning and purpose are important, but so too is having fun and the evidence is overwhelming that they are critical to a person's mental and physical health," she said.
"Research from Professor Julianne Holt-Lunstad showed that loneliness can be associated with poorer cardiovascular health and as people get older, a faster rate of cognitive decline and dementia. This all may sound terribly depressing, but the good news is you can reduce this risk.
"Our goal should be to focus on the strengths of humanity through building strong communities and we should give people a reason to reach out and share something meaningful, suggest something fun, join a club or interest group or volunteer."
After launching the online community, Shaun and Carol recognised another area of need – an easy way for people to let their loved ones know they're OK.
So, they developed the "I'm OK" app for a monthly fee, which launched last week.
"I'm OK" is a program available which loads onto your phone from the website. By simply pressing a button, you can send an automated message to up to three people at a time to let them know you're OK," Shaun said.
Shaun says ideally you would drop in for a visit or pick up the phone for a chat every day, but realistically that often doesn't happen.
"In this day and age, people are so busy. And Yes, we would love people to have that personal connection every day, but when that's not possible, this provides a sense of security and safety for people to know that their family and loved ones are alright," he said.
"We've created a very, very simple app so that everyone can use it. You open it on your phone and just push the one button. You can also set a reminder to go off at the same every day or week."
Initially it was designed for the Chirpy Plus community but Shaun says it can also be used by any one, like parents who want to ensure their children have safely arrived at their destination.
"It's such an easy way for children, when they get home from school for example, to just immediately text their parents to let them know they're OK."