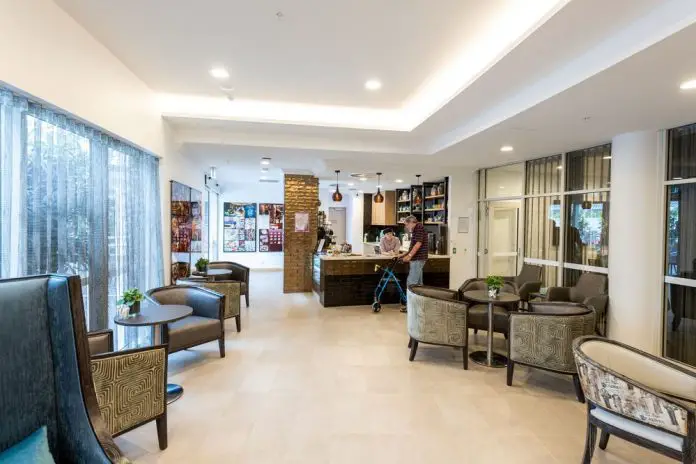 Opal has opened its newest care home in Springwood, Queensland with a memory care neighbourhood, companion rooms, piano lounge and a wellness centre.
The 137-bed home combines clinical excellence with a focus on 'whole of person' wellness and maintaining residents' deep connections with their community.
"We're delighted to be opening Opal Springwood today, delivering dedicated residential aged care services and connecting with the Logan community," Opal Regional General Manager Qld, Edwina Caesar, said.
"We have been and will continue to seek our residents' feedback to help shape our menu choices, lifestyle offering and spiritual support in our care home.
"Our young friends from our local kindergarten visit us regularly and our residents enjoy spending time with them at their centre. We've visited Redland Bay in our Opal bus, shared a meal at the Lions Club, hosted our friends from Opal Ashmore for lunch and our regular visitors, Lacey the Border Collie, and Jet and Indie, the Chocolate Labradors are very popular with residents," Ms Caesar said.
The state-of-the-art home has 127 single rooms and five companion rooms, all with ensuites, and includes an in-house Wellness Centre providing specialist rehabilitation and reablement services to residents. The Wellness Centre is also open to the local community.
Opal is committed to continually improving the experience of current and future residents, particularly people who are living with dementia. Opal Springwood provides dedicated dementia care with a Memory Care neighbourhood within the home with features such as sensory gardens to support reminiscence.
Springwood MP Mick de Brenni welcomed the opening of Opal Aged Care, saying it would enable Springwood seniors to stay within their community.
 "Our older community in Springwood is only set to get bigger, with an additional 250,000 seniors expected to live in southern Brisbane by 2036.
"It's really important for our mums, dads and grandparents that as they get older they are able to have homes suitable to their needs whilst maintaining their connections with their community.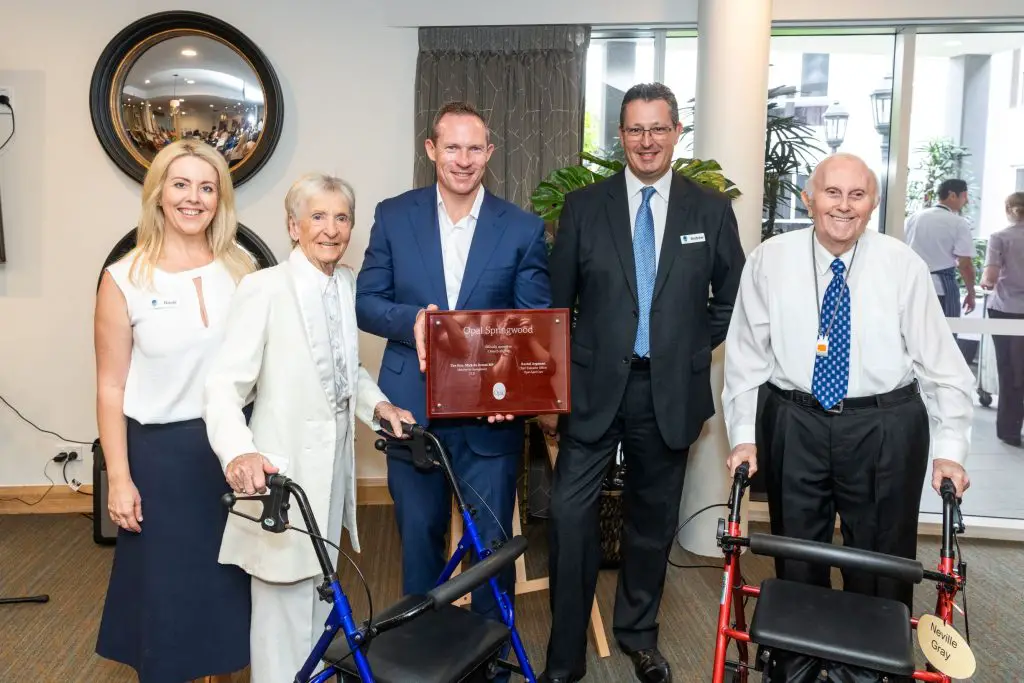 "What's even more good news is that the home will also provide approximately 150 jobs when at full occupancy, a welcome investment in the future of our local community."
Opal Springwood offers a range of beautiful accommodation options at affordable prices, including a piano lounge, café with barista services and lifestyle activity areas, and landscaped tropical gardens with shaded areas for our residents and their families and friends to enjoy.