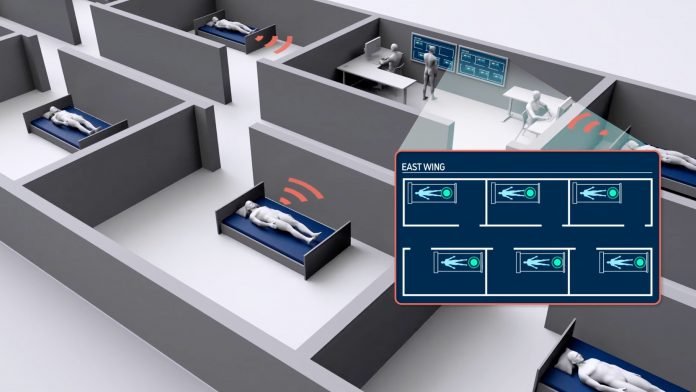 Melbourne-based research and advanced manufacturing company Sleeptite, today launched REMi – a world first, non-invasive resident monitoring and alert system that has the potential to offer significant advantages for aged care operators.

Sleeptite's REMi is the result of an Australian Federal Government Cooperative Research Centres – Project (CRC-P) grant and sees fundamental research taken from the labs of RMIT University and translated into a commercial outcome.
"REMi shows the power of true partnership and the extraordinary results we can achieve through a collaboration built on mutual respect and clear, shared goals.", said Professor Madhu Bhaskaran, co-leader of the Functional Materials and Microsystems Research Group, RMIT University

"We've gone from lab bench to commercialisation in just three years – solving a myriad of challenges along the way – to deliver smart home-grown tech that will be manufactured right here in Australia", Ms Bhaskaran said.

The Hon. Karen Andrews Minister for Industry, Science & Technology, joined Sleeptite at their Melbourne test facility and manufacturing home for the announcement of REMi and to learn more about the next phase for the technology – aged care field trials and a Melbourne based advanced manufacturing push.

REMi is a three part system comprising flexible sensors integrated into a medical grade mattress cover; the backend platform then works to analyse the data and display on the user interface. The system provides an alert when people are moving in their bed; are on the very edge and if they roll out of bed onto the floor.

The benefits offered by this technology for aged care operators are significant, helping to reduce the risk of injury and alleviate the workload of carers who are already stressed and time poor.
"Coming out of a dark period in the sector, and following the release of the Royal Commission into Aged Care Quality & Safety, reassurance is needed. Reassurance that the fundamental needs of our most vulnerable will be put first. Reassurance that workers are supported in a way that allows them to outperform any Aged Care worker that has gone before them, and reassurance that facility operators and managers can meet the expectations of both budget and quality care without need of compromise.", said Cameron van den Dungen, CEO – Sleeptite.

Carers will be able to determine, not only the presence or absence of a person in bed, but vital information about their position on the mattress which will allow them to detect signs of abnormality or potential health risks, such as their state of sleep or distress – in real-time.

Further testing is already proving that REMi is also able to monitor more health parameters including respiratory and heart rate readings and these future developments will continue to be added into the technology as Sleeptite continues further testing and commences field trials in coming months.