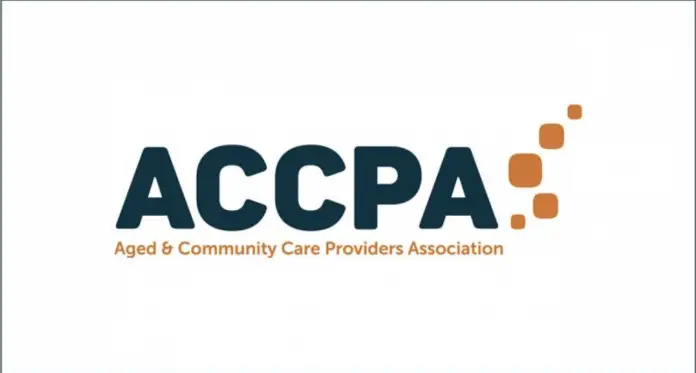 The Aged & Community Care Providers Association (ACCPA) has proposed amendments to the Aged Care Legislation Amendment (Registered Nurses) Principles 2023 exposure draft to ensure that aged care providers can meet the legislated requirement for Registered Nurses to be on-site 24/7 in aged care homes from 1 July 2023.
ACCPA CEO Tom Symondson says the proposed amendments represent a common sense approach intended to make it clearer for aged care providers how they can meet this requirement while recognising the realities of nursing workforce shortages across Australia.
"Eighty per cent of aged care providers already have RNs 24/7, and many more are close to achieving the target. However, the persistent workforce shortages in aged care, made more severe by COVID, mean some providers will struggle to find enough staff by 1 July. We want to see common sense changes to the requirement to ensure that providers who are doing everything they can to meet the target are not unnecessarily penalised, taking time and resources away from their number one priority of caring for their residents," said Mr Symondson.
The proposed solutions to address workforce shortages in aged care include incentives to upskill aged care workers, tax breaks to encourage training uptake, pay parity across Australia, and a specific visa for migrants willing to work in aged care.
ACCPA also recommends expanding exemptions to recognise that providers with more than 30 beds may also struggle to meet the target if they are in areas of workforce shortage. The association proposes reduced reporting to ensure providers are not required to frequently report on even very minor breaches of the target due to circumstances beyond their control, or where there are effective alternative models in place such as Telehealth.
Efficient reporting mechanisms are also proposed to ensure the bulk of the burden of reporting does not fall on those providers least able to manage it.
ACCPA believes that these proposed solutions will not only support the implementation of the legislation in the current environment but also improve workforce supply in the short to medium term, ensuring that older people living in residential aged care can gain access to the best possible care.