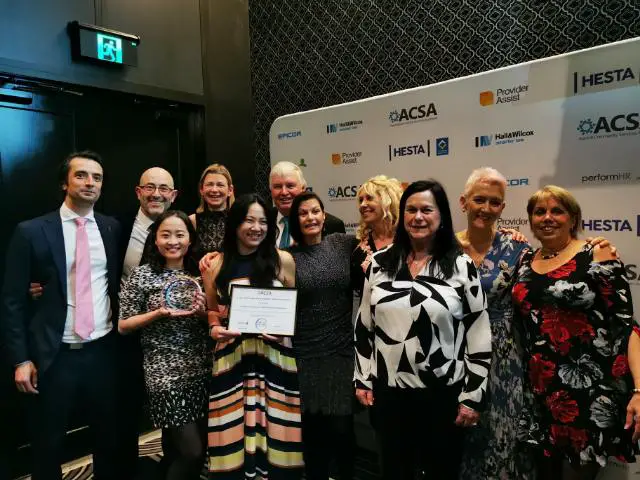 ACSA has announced the winners of its NSW and QLD state awards over the last week.
The peak body's awards program is designed to highlight outstanding achievements and contributions made by organisations, teams and individuals in the aged care industry throughout the year. 
The winners from each category form the list of nominees for the national awards, which will be held in October at the ACSA National Summit. 
"It has been a big year for aged care and it's important that we identify and acknowledge the exceptional work of providers and individuals," said Darren Mathewson, Acting CEO of ACSA. 
"The Royal Commission has put our sector in the spotlight. It is also encouraging a big national conversation about how we can better prepare for ageing. 
"It's extremely important to share and recognise all the good work that is being done in our sector. Especially examples of high-quality care, innovation and positive solutions being demonstrated by our award winners. This is a reminder that everyone can be treated with respect as they grow older," he said. 
The winners for each category are:
 Provider of the Year 
RFBI  (NSW)

Footprints (QLD)

Innovation in Service or
Design 
"HECTOR VR" – McLean Care Ltd
(NSW)

"Technology for aged care in the
21st century" – Feros Care (QLD)


Employee of the Year 
Jenean Cole, Anglican Care (NSW)

Volunteer of the Year 
Irene Reeves, Konnambil Aged Care
Ltd (NSW)

Sally Dickenson, SunCare Community
Services (QLD)

Paul Freeborough, SunCare Community Services (QLD)


Distinguished Service 
Karen Slater, Bundaleer Care
Services  (NSW)
Regional, Rural, Remote Provider of the Year 
Crowley Care  (NSW)
Feros Care (QLD)
Trainee of the Year 
Carol Goodger, Warrigal  (NSW)