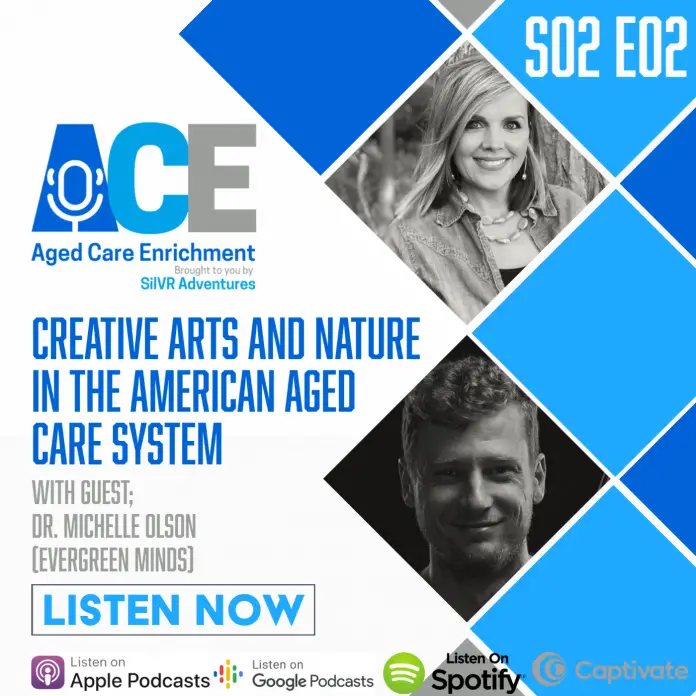 A truly passionate, positive and international episode of the Aged Care Enrichment Podcast coming to you on Tuesday with leading Gerontologist & Dementia Consultant Dr. Michelle Olson.
Michelle is a Social Gerontologist and Creative Arts Therapist currently based in New York, and she's worked extensively as a consultant to aged care providers and individuals throughout the US to help them provide more appropriate care for elders.
Of particular interest to Michelle are the benefits that time in nature and participation in the arts can bring to older adults especially those living with dementia, and she recently founded a not for profit called Evergreen Minds to offer group activities that embrace these elements. In this episode we dig quite deep into Michelle's practices with arts and nature, as well as some more specific information about the American Aged Care system and some of the challenges she's seen in furthering a person centred approach during the Covid19 pandemic.
The Aged Care Enrichment Podcast is brought to you by SilVR Adventures and available on Apple Podcasts, Spotify or wherever you get your podcasts from or listen online here: https://ace-aged-care-enrichm.captivate.fm