In this guest post, Valtatech MD Jussi Karjalainen, explains how aged care providers can better prepare their business and operating model for an increasingly uncertain future.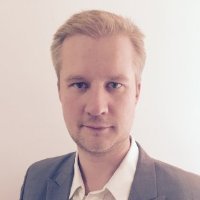 The challenges facing the Aged Care industry in Australia are well documented. From nearly two thirds of facilities running at a loss[1], to occupancy rates falling at record rates[2], the global COVID-19 pandemic, and subsequent lockdowns, have only made things worse. Aged care providers across Australia are feeling the squeeze on their finances, whilst, at the same time, seeing their operating costs increase, as additional measures to keep staff and residents safe, are put into place.
Many care providers are seeking ways to not only get their operating model under control; but also prepare themselves for an increasingly volatile, uncertain, complex, and ambiguous (VUCA) future. It is surprising that at a time when there is so much out of aged care providers own control, the one thing that they have absolute control over, their spend and how they process that spend, is often overlooked as an area to drive efficiencies, value, cost savings and a way to future-proof their organisation.
Typically, the majority of buying decisions across care providers happen at the care homes themselves. With teams buying whatever goods and services they need to keep things running. Some centralised contracts are often in place, but a large portion of spending happens outside of this structure, resulting in head office teams having limited visibility on what, and with whom, money is being spent. We also see that processing of that spend and suppliers in an accounts payable system is being hampered with manual high volume, low value transactional tasks.
Impact on business resiliency
This 'perfect storm' has a cumulative impact on aged cares business resiliency. Resulting in many care providers facing several challenges, including:
Difficulties in their ability to quickly shift supplier management policies and procedures as circumstances change. For example, the huge need for personal protective equipment (PPE)
Limited overall spend visibility and control greatly impacts ability to accurately forecast and control cash flow to weather future storms
Difficultly in identifying or actioning data-driven efficiency improvements in their back office to be able lower their cost base
Difficulty in managing supply chain risks due to lack of complete visibility, control or diversity in the supply chain resulting in required goods/services not being available.
Key risks providers are facing
This lack of back office resiliency generates some real risks for providers, which have been exposed during the pandemic:
Key processes like invoice processing and approvals not being able to be undertaken due to staff being unavailable or unable to get to the office.
Accounts payable processing incorrect or duplicate payments due to manual handling and lack of automation impacting your cash flow
Engaging with a supplier, without going through a due diligence, resulting in poor quality spend (such as with PPE) or suppliers going out of business.
What can providers do?
Whilst there is a temptation in the current climate to keep your head down, and hope that things return to normal, this is actually an ideal opportunity for providers to get their spend under management and future proof their back office systems. There have been a few examples recently of national providers making this strategic move, most recently with HammondCare, who are undergoing a full source to pay transformation project to achieve automation, drive efficiencies and build business resiliency through their back-office functions.
It may seem a bold move, but it is one of the few improvement projects that can be completely driven by data to identify the improvement opportunities and then measure the return on the investment. Technology plays a key enabling part of this, but the key is ensuring that you are uniting the right processes, people and technology together that will suit your operating model. There are four key activities that you should undertake to ensure that you are uniting the right processes, people and technology
Map your current processes and pain points
Conduct an analysis of your current business procurement and finance processes bringing in key stakeholders from all parts of your organisation. This analysis should result in key insights such as:
current procure to pay processes
identification of key pain points
identification of key levers that may impact user adoption
identification of key areas and drivers for financial return on investment
identification of quick wins and longer-term development areas
the technology landscape map across Source to Pay processes
Map your to-be requirements
Utilising the insights and resources from the current process analysis, you are then be able to start pulling together a clear and articulated vision of what the future requirements are to inform resource and business planning processes. Additionally, you should be able to produce a clear and articulate list of technology requirements to support your to-be requirements.
Using the technology requirements garnered in the to-be requirements you then have a baseline to asses different source to pay technology platforms to be able to deliver those requirements. Its recommended that you should be assessing the following functionality: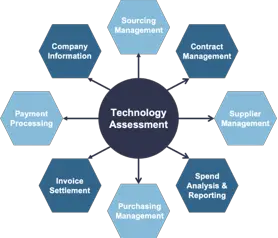 Bringing all this together the final piece is pulling together a business case that can be presented for approval. From the work completed so far you should have a more detailed view on your invoice processing costs, the next area to be analysed is your current spend data. When analysing your spend data you should consider:
Categorising your spend into purchasing categories
Identifying which categories are negotiable and non-negotiable
Applying category and business appropriate spend savings mapped out over a period of time
Combining these cost savings with your expected implementation and change management costs you can compile a clear view on the both the total cost of ownership and return on investment for this type of project.
While the last few months have been a test for many, all care providers will be able to take valuable lessons from the crisis that will enable them to future-proof their organisations. For some, the last quarter has been a chance to review priorities and accelerate parts of their digital transformation programmes related to spend and cost optimisation, for example, which is set to be critical for many, as they adapt to the new reality and look to build the resiliency required to deal with another crisis in future, or even to help manage the risks of a potential second and third wave.
Valtatech partners with companies around the world to simplify their operations, control their spend and focus on value coming in rather than costs going out.
---
[1] https://www.australianageingagenda.com.au/executive/loss-making-facilities-on-the-rise-on-top-of-covid-impact/
[2] https://www.sbs.com.au/news/australia-may-be-grappling-with-an-ageing-population-but-there-is-likely-more-empty-aged-care-beds-than-ever